Spring 2020 Savannah Industrial Market Report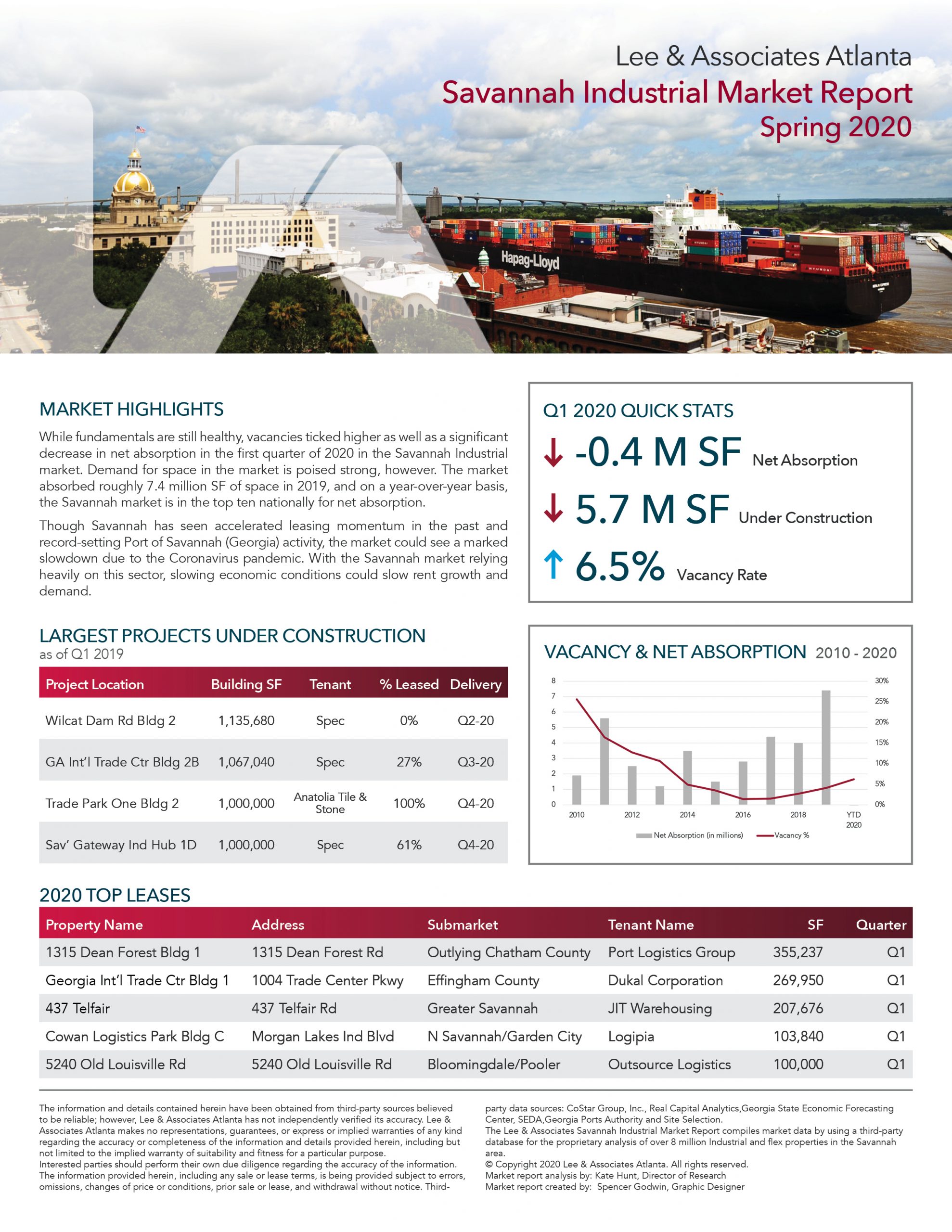 While fundamentals are still healthy, vacancies ticked higher as well as a significant decrease in net absorption in the first quarter of 2020 in the Savannah Industrial market. Demand for space in the market is poised strong, however. The market absorbed roughly 7.4 million SF of space in 2019, and on a year-over-year basis, the Savannah market is in the top ten nationally for net absorption.
Though Savannah has seen accelerated leasing momentum in the past and record-setting Port of Savannah (Georgia) activity, the market could see a marked slowdown due to the Coronavirus pandemic. With the Savannah market relying heavily on this sector, slowing economic conditions could slow rent growth and demand.