IN THE NEWS: Lee & Associates Arranges Sale of 85K-SF Industrial Facility in Atlanta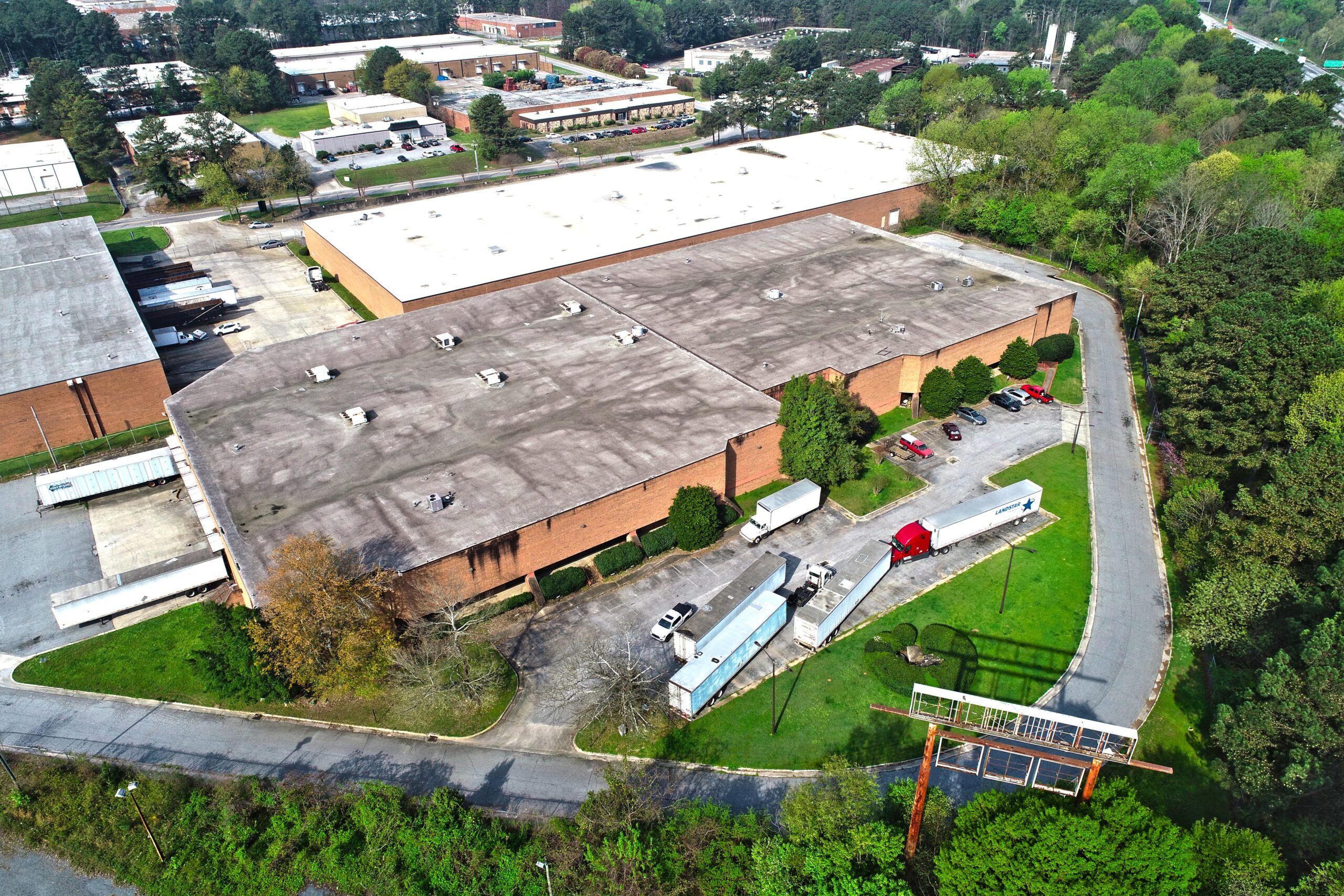 ATLANTA (October 21, 2020) — Lee & Associates' Atlanta office is pleased to announce another successful closing for Stonelake Capital Partners in the Fulton Industrial/I-20 West submarket. 307 Fulton Industrial Circle is an 84,862 SF industrial warehouse with unparalleled access to I-20 West, Charlie Brown Airport, Hartsfield Jackson International Airport, a new UPS facility, a new Amazon fulfillment facility as well as many other national manufacturers and distributors.
Lee & Associates' Mike Sutter, SIOR and Connor Winkler were engaged by Stonelake Capital Partners to identify potential opportunities in the market in early 2020, slowly progressing through the coronavirus pandemic. Despite stay-at-home orders and travel restrictions, the committed Lee & Associates team and their experienced investor clients, Blake Wilson and Coleman Brown of Stonelake Capital Partners, adapted to the new workplace environment and secured the building. The Lee & Associates team structured a 1-year leaseback with the current occupant, Wilheit Packaging, allowing them to operate their business without any relocation disruptions. The sale also allowed Wilheit to capitalize on the asset's value while buying them time to determine if the facility would fit their long-term needs amid the uncertainty of the market.
The acquisition represents one of the Texas-based investment firm's first investments outside of Texas in 13 years and one of three deals the Lee & Associates' Atlanta team closed with the firm within 45 days of each other. Since the acquisition, Stonelake has grown their Atlanta portfolio to 1.3 million square feet with plans to continue to targeted the Atlanta market to assemble an infill industrial portfolio of significant size over the next 18-months.
Mr. Winkler of Lee & Associates said, "Despite challenges with mobilizing vendors to the building during due diligence and the strict COVID-19 workplace restrictions, all parties were very accommodating with rescheduling time sensitive site visits. I was impressed with the level of professionalism as the mutual goal was to persevere through interruptions and ultimately work towards a successful closing."
ABOUT STONELAKE CAPITAL PARTNERS
Stonelake Capital Partners is a real estate private equity firm with offices in Dallas, Houston and Austin, Texas. Stonelake acquires and develops industrial, multifamily and office properties and owns over $3 billion of commercial real estate in high growth markets such as Austin, Atlanta, Dallas, Houston, Nashville, Phoenix, Tampa & Orlando.
Stonelake owns, has acquired, has developed or is developing over 5,000 Class-A multifamily units, 3.0 million square feet of Class-A office buildings and 15.0 million square feet of industrial warehouses. Stonelake currently owns 170 industrial buildings totaling 14.5 million square feet of warehouses.
Stonelake manages institutional capital through discretionary private equity investment partnerships and counts among its investors some of the country's largest college endowments, charitable foundations and hospital systems. Stonelake has raised $1.4 billion of equity across six (6) private equity funds over the last 13-years. Stonelake was founded in Austin, Texas in 2007 by Kenneth Aboussie and John Kiltz. For more information, www.stonelake.com.