LEE IN THE NEWS: Cori Nuttall, CCIM & Willie Candler represent JTEC Energy Inc. in securing new office HQ at Lee + White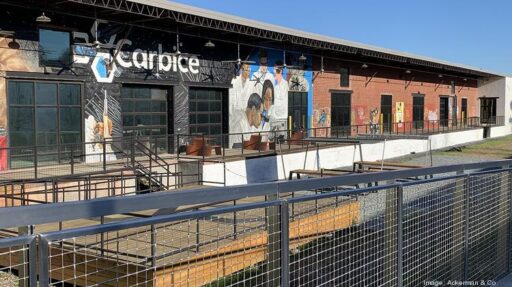 Image: Ackerman & Co.
January 10, 2023 (Atlanta, GA)  – JTEC Energy Inc. (JTEC), represented by Lee & Associates' Cori Nuttall, CCIM & Willie Candler, has signed an 18,755 SF lease in Atlanta's West End. JTEC anticipates occupying their new space at Lee + White, a popular mixed-use development in Atlanta's West End, in the second quarter of 2023.
JTEC Energy Inc. is a producer of renewable energy and was launched in 2020 by founder, Lonnie Johnson. The company specializes in the production of the JTEC cleantech energy device that creates thermo-electrochemical energy by transforming heat into energy.
"As we continue the transformation of Lee + White, we're adding creative office and flex space designed to attract a range of business operations, and we're thrilled that JTEC has chosen Lee + White for its new headquarters," said Evan Ziegler, Senior Vice President of Investments for Ackerman & Co. "This lease is part of our vision to establish Lee + White as a hub for the West End community, offering a strategic location for high-tech and other creative businesses in addition to providing visitors an extensive mix of service providers, restaurants, breweries, retailers and unmatched access to the Atlanta Westside BeltLine."
"JTEC's decision to move to Lee + White not only speaks to the attractiveness of adaptive reuse developments as the whole, but is a testament to the creativity of Atlanta-based developers like MDH and Ackerman. It is exciting to see their efforts lure in local companies that are fostering innovation, particularly in an up-and-coming area like the West End.", said Cori Nuttall, CCIM.
Acquired by MDH Partners and Ackerman & Co. in September 2019, the 442,562-square-foot adaptive reuse Lee + White development, a transformation of the West End's Warehouse Row, is a popular destination for breweries, restaurants and retailers. In the current phase of the redevelopment, the investment partners are adding a 19-vendor food hall, more than 120,000 square feet of creative offices, new retail and the "Great Lawn" central gathering and event space.