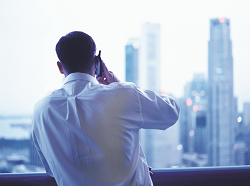 Lee & Associates agents minimize the stress of your ownership decisions through our Landlord Representation services. We assess your objectives, then evaluate market conditions, gauge trends, and perform competitive peer analysis to position your asset(s) for optimum tenant retention and value creation. We develop strategies that market your property to the most appropriate audience through targeted use of both traditional and new media outlets. Our team utilizes this same approach for repositioning assets as well.
Services include:
Asset Positioning & Messaging
Strategic Property Marketing
Site Tours
Site Selection
Detailed Proposals
Financial & Market Analysis
Lease Negotiations
Progress Reporting
Acquisitions / Dispositions
Asset Management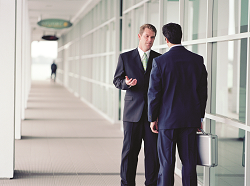 Tenant Representation consultants offer a range of top-tier, comprehensive services geared toward meeting any tenant requirement. The Lee specialists are experts in evaluating your occupancy needs, identifying the best site or facility options, negotiating value-added transactions, analyzing financial arrangements, and structuring the transactions to ensure the most favorable results for our clients.
Services include:
Location Consulting
Acquisitions & Dispositions
Advisory Services
Strategic Planning
Lease Analysis & Occupancy Administration
Subleasing
Site Incentives
Relocation Management
Comprehensive Lease Negotiations
Financial & Market Analysis
Marketing & Research
Tenant Needs Analysis
Workplace Strategies
Build-To-Suit
But, our services do not end with the signing of a lease. We remain your advocates throughout the stages following a renewal, expansion or relocation. At Lee & Associates, we are in the business of cultivating relationships, not just completing transactions.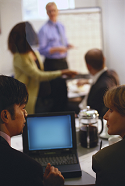 The Lee team of financial and investment specialists provides clients with strategic solutions to maximize their real estate and capital investments in today's challenging, ever-changing market. Commercial real estate transactions are complex, as are the regulations that govern them. Our professionals can navigate these uncertainties and provide financial resources that enable you to confidently make informed decisions.
Services include:
Acquisitions & Dispositions
1031 Exchanges
Capitalization
Land Assemblage
Property and Portfolio Evaluation
Distressed Asset Advisory
Financial & Market Analysis
Mortgage Finance
Sale-Leaseback
Due Diligence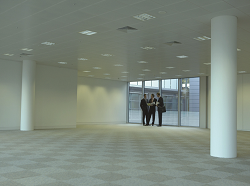 Lee & Associates Asset Management Group offers a full suite of services customized to meet the client's property, investment and corporate objectives for each real estate holding. Our liaison approach between tenants and owners results in high tenant retention and satisfaction, therefore, achieving higher tenant occupancies and enhancing long-term value.
Clients benefit from a wealth of timely and accurate information—budgets, income and expense analyses, cost-control recommendations, rent collection data, cash-management strategies, and demographic trend studies. A library of financial reporting packages (e.g., MRI, Timberline®, Yardi, & ARGUS) is utilized by our property management specialists to optimize returns throughout the ownership cycle.
Services include:
Accounting & Finance
Lease Administration
Property Maintenance Services
Vendor Administration
Capital Improvements
Technological Services
Our professionals have years of experience and comprehensive management capability. As Certified Property Managers (CPM®), our clients entrust their investments to the best in the business!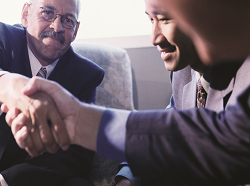 The Lee & Associates Valuation and Consulting Services group provides appraisal, valuation, consulting, research and receivership services to the banking, financial, corporate governmental, legal and investment community. The scope of this national service line ranges from single-asset valuation to multi-property portfolios for office, industrial, retail, multi-housing, hotel and many types of special use properties.
Appraisers evaluate each property's unique characteristics and identify emerging market trends to ultimately deliver strategic, value-added solutions tailored to your business goals. We collaborate nationally, drawing on expertise from other real estate professionals across the vast Lee & Associates platform. This approach maximizes our ability to access and analyze data. Our clients benefit from the integration of different service lines and the in-depth knowledge it provides to produce timely and accurate reports.
Services include:
Portfolio Optimization
Financial Services
Valuation & Appraisal