Lee & Associates' long experience navigating the intricacies of real estate finance has given us a deep understanding of the financial drivers involved in commercial real estate transactions. As you well know, there is no one-size-fits-all solution.
Therefore, our financial professionals can formulate complex projection models using Argus, Procalc and proprietary models in Excel to assist our clients in their decision-making. The group, when assisted by our Brokerage Division, can arrange sale–leasebacks and other complex transaction structures. They can analyze the effects of the real estate holdings on a client's balance sheet, and provide in-depth buy-vs-lease analysis. In concert with investment services, they can draw up superior investment sale offering memorandums.
Our services include:
Investment Proformas
Structured Finance
Joint Venture Equity
Portfolio Analysis
Investment Feasibility
Financing
Vineyard - Wineries - Breweries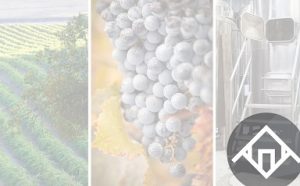 VINEYARDS, WINERIES & ESTATES 
We specialize in real estate transactions in California's Central Coast wine region including, vineyards, wineries, land and estate properties.  We are a full-service real estate brokerage, advisory and valuation firm providing exceptional service in the thriving California wine appellations of Paso Robles, Santa Barbara and San Luis Obispo Counties.
BREWERIES
Strategically locating your facilities in relation to your suppliers and distribution warehouse space necessary to run a full-scale brewery manufacturing operation. To assist you, Lee & Associates offers dedicated brokerage and consulting services for the commercial brewer. 
It's been said that nothing is more constant than change. That's especially true in the commercial real estate industry, where quantum changes have occurred. Traditional real estate firms offering traditional services can no longer compete. That's why Lee & Associates broke with tradition long ago.
We have aggressively built and integrated a team of top professionals—brokers from various disciplines backed by highly experienced experts from such fields as Supply Chain & Logistics Consulting, Financial Services, and Property Management. Their skills can be applied across the breadth of industrial and commercial applications—from manufacturing plants to high-rise properties, bulk warehouse/distribution facilities to mixed-use projects, multi-tenant buildings to land development and more.
All of our brokers stand ready to work with you anywhere their expertise can be of value—facility, site and land acquisition/disposition; in an advisory capacity, and in the negotiation of a sale or lease.