Lee & Associates Dallas/Fort Worth Hires New Associate
Dallas, TX — August 21, 2018 —Lee & Associates Dallas/Fort Worth, one of the largest privately owned national real estate firms, has just announced a new associate hire, Connor Hunt.  Hunt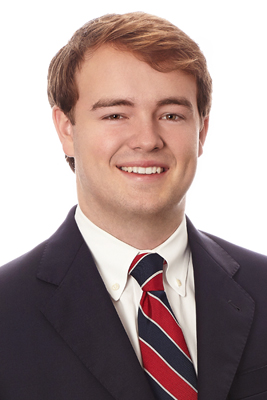 said of Lee, "I was attracted to the entrepreneurial spirit and embrace the sky is the limit mindset.  I'm looking forward to building relationships with our clients and providing creative solutions to their space needs."
Hunt specializes in tenant representation and corporate services for industrial users and tenants of local and multi-location national companies. Hunt leverages his market knowledge and passion for the commercial real estate industry to provide the best solutions for his clients in DFW and other industrial markets throughout North America.
Drawing on his educational background in marketing and industry experience, Hunt consistently delivers a competitive advantage for his clients in terms of lease negotiations and financial analysis.   By utilizing Lee & Associates' extensive network and resources, Hunt keeps his clients constantly informed of changing market conditions to help his clients save time and money. His success can be attributed to his knowledge of the market, attention to detail, good business acumen, and entrepreneurial spirit.  Hunt highly values the opportunity to build long-term relationships through hard work and trust.
Lee & Associates Dallas/Fort Worth was established in 2006 and is focused on the vibrant and rapidly growing DFW Metroplex. We provide superior market intelligence to meet the specialized needs of our clients.  Our dedicated team of professionals has a proven track record of providing strategic and creative problem-solving solutions.   For the latest news from Lee & Associates, visit leedallas.com or follow us on Facebook or LinkedIn.  To learn more about Mr. Hunt view our website.
###