Lee & Associates Dallas/Fort Worth Hires New Associate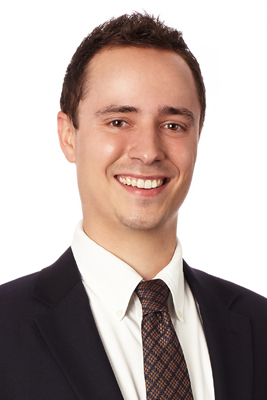 Dallas, TX — October 24, 2018 —Lee & Associates Dallas/Fort Worth, one of the largest privately owned national real estate firms, has just announced a new associate hire, Johnny Anderson.  Anderson said, "It's exciting to be part of a high-energy firm with A+ people. Being employee-owned, I get to run every day with business owners who embrace a real estate transaction being more than just a deal. It's enjoying your clients success, its being responsive with "Best in Class" service, sourcing cutting-edge solutions and building long-term relationships."
Anderson specializes in tenant representation, institutional project leasing and investment sales in Dallas/Fort Worth, and has assisted end-users of industrial warehouse, distribution and commercial office space in over 20 states and throughout North America.
A Texas native, Johnny began his real estate career in Dallas with a national tenant advisory firm where he focused on local and multi-market corporate service transactions. During his tenure, he managed an international portfolio of 100+ locations consisting of several hundred thousand square feet of office, industrial and technology leaseholds.
Johnny's real estate practice continues to grow by focusing on advising and transacting commercial real estate ventures. His strengths include multi-market transactions, with an emphasis on "Best in Class" service, and providing a systematic approach to his clients. He is known for his tracking of local market activity, negotiation strategies and understanding of the financial aspects of a real estate transaction. This background is a tremendous asset for clients looking to create value through a controlled process to institutional users as well as to private landlords, sellers and investors.
Lee & Associates Dallas/Fort Worth was established in 2006 and is focused on the vibrant and rapidly growing DFW Metroplex. We provide superior market intelligence to meet the specialized needs of our clients.  Our dedicated team of professionals has a proven track record of providing strategic and creative problem-solving solutions.   For the latest news from Lee & Associates, visit leedallas.com or follow us on Facebook or LinkedIn.
###