LEE & ASSOCIATES DFW NEGOTIATES 308,777 SQ. FT. INDUSTRIAL LEASE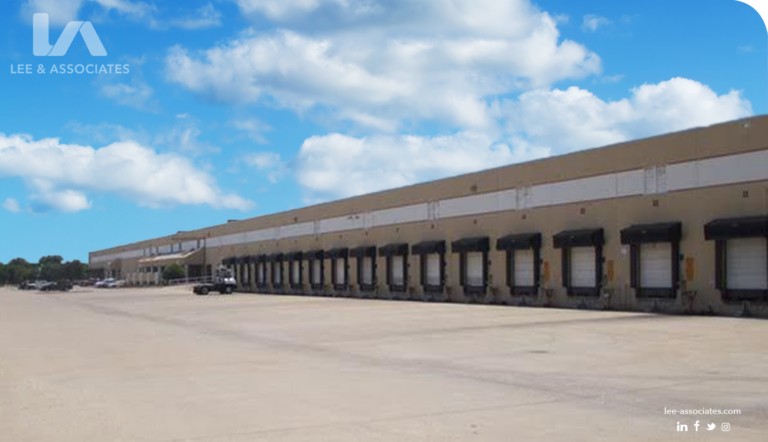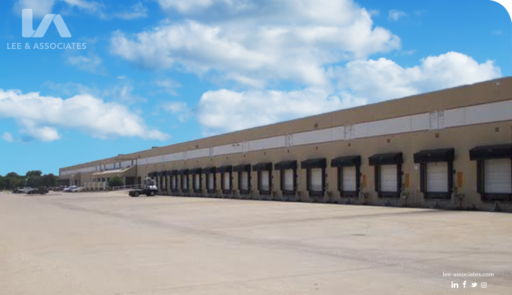 Lee & Associates Dallas Fort Worth, one of the largest privately-owned national real estate firms has completed a lease renewal transaction for a 308,777 square foot industrial space location at 1000 Terminal Road in Fort Worth, Texas 76106.
The tenant, The Marco Company, is a leading manufacturer of retail fixtures, displays and refrigeration for grocers and retailers across the country.  Based in Fort Worth for over 40 years, the manufacturer operates out of over 1 million square feet across the country and Brazil. In addition to their typical product offerings, the company responded swiftly to the COVID-19 pandemic by offering social distancing products to retailers and grocers across the country.  Their quick and creative solutions helped propel the safe re-opening for their local and national customers.
When their lease came up for renewal, The Marco Company turned to their long-time trusted real estate partner, Becky Thompson, Principal at Lee & Associates Dallas Fort Worth.
"Working with the team over the last decade and more, we've navigated various real estate scenarios here in Texas and across the country.  Their lease renewal at 1000 Terminal Road in Fort Worth was another example of their commitment to employees and strong growth mindset," said Becky Thompson.  "Many companies do not appreciate fully the benefits of utilizing a broker during their lease renewal negotiations, however, The Marco Company understands the value of having a broker on their team who does not just present market rents, vacancies, and all the other intricacies of commercial real estate but puts the time and energy into creating solutions that suit their current needs and future growth opportunities. I've always enjoyed working with this company and look forward to the great things that we will see from them."
The landlord, The Blackstone Group, was represented by George Curry of Jones Lang LaSalle.
About The Marco Company:
For over 30 years the Marco Company has provided the grocery industry with innovative and cost-effective merchandising products and is still family-owned and operated today. Marco now has over 1,000,000 square feet of manufacturing and warehouse space with offices and manufacturing locations in Arizona, North Carolina, Texas, Brazil, China, and Germany.
In recent years, Marco has forged new areas of growth by responding to both client and industry-wide needs. Expanding the product line has allowed the company to deliver solutions to major general merchandise retailers as well. Marco has increasingly become known as the one-stop shop for displays, millwork, installation, and case refurbishment. In recent years, the company has also expanded its product offering to include cart corrals, asset protection, shelving solutions, and refrigerated glass door solutions that satisfy the sales floor, back room, and exterior needs of virtually every retailer.
About Lee & Associates – Dallas Fort Worth:
Lee & Associates – Dallas Fort Worth is a fully-integrated, commercial real estate company with unrivaled capabilities and an unwavering dedication to integrity. Our business-minded brokers specialize in office, industrial and land real estate investments. As the fastest-growing, broker-owned firm in the nation, with more than 63+ office locations in North America, we are uniquely qualified to support our clients' real estate needs in the local, national, and international markets. For more information, visit www.lee-associates.com/dallas-fort-worth/. For the latest news from Lee & Associates, visit lee-associates.com or follow us on Facebook, LinkedIn, Twitter, and Link, our company blog.