Lee & Associates DFW receives 2022 D CEO Power Broker Recognition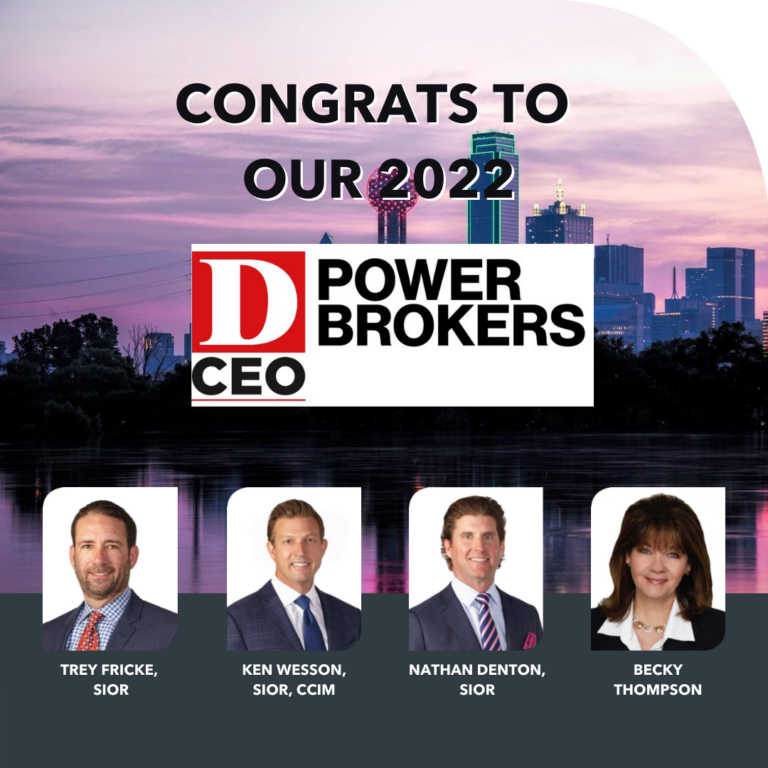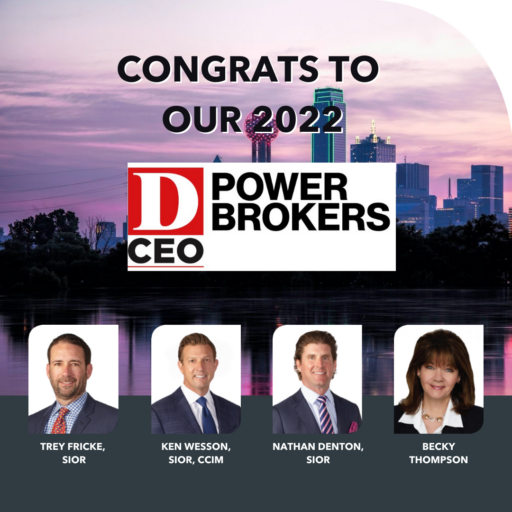 D CEO has just announced this year's D CEO Power Broker recipients, recognizing the region's top brokers. This year, 99 firms employing 2,400 licensed brokers participated in the commercial real estate study with data based on 2021 production numbers.
Congratulations to the Lee & Associates Dallas Fort Worth that received the distinguished D CEO Power Broker award!
To view the full list of recipients for the D CEO Power Brokers, visit D CEO Releases 2022 Power Brokers List.
Direct quote from the article:
"We asked the leaders of North Texas brokerages to tell us who generated the most revenue for their companies in 2021. The number of names they were allowed to submit was based on their total numbers of licensed brokers, with a couple of exceptions for equal partners. In all, executives at a record 99 firms employing more than 2,400 brokers participated. Members of the 2022 Class of D CEO Power Brokers are presented in alphabetical order, by area of specialty."