Broker: Last-Mile Market Opportunity on Upstate Horizon
Lee & Associates Greenville President Randall Bentley was recently featured in the following article from the GSA Business Report.
Read the full article below.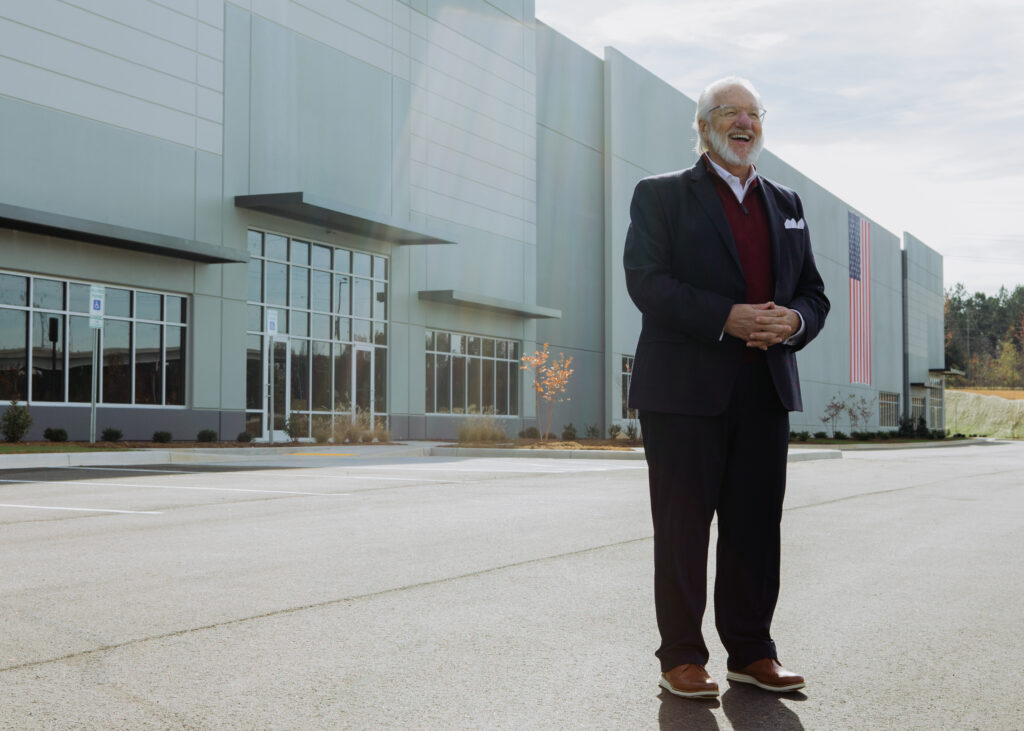 Two industrial building shells of more than 156,000 square feet each – soon to be joined by a third at 284,580 square-feet – sentinel the site of Simpsonville's incoming Access Point Industrial Park along Interstate 385 on Old Laurens Road. Randall Bentley, president of Lee and Associates, the broker of the property, also believes the speculative development, set with docking bays and easy access to I-85 and CU-ICAR, could signal that the area is ripe for "last mile" distribution centers from which goods are transported directly to the consumer's home or business. Right now, the multi-tenant buildings, developed by Hughes Commercial Properties Inc., could house a variety of distribution or light industrial tenants. Bentley said, and he plans on keeping options open for potential clients visiting the site.
The Greenville-Spartanburg market has yet to be "flooded" with last-mile needs. "These buildings are flexible," Bentley said. "We have a company that we're talking to out of California that is in the automotive sector of the business … and in their business plan, they want to come to the east coast. And somehow, they've let Greenville be a focal point to consider." Still, it goes without saying that even before pandemic-fueled e-commerce became a part of the equation, the expected growth in the last-mile distribution market makes a stark contrast with the availability of suitable industrial space. Nationwide, the commercial real estate market will need to catch up by millions of square feet, he said, and Access Point could fit the bill for some last mile logistics companies.
As Bentley explains, most last mile distributors tend to require much more expansive industrial space and proximity to a residential population center dense enough to make the move worthwhile for a company that delivers directly to the doorstep instead of just the superstore. And one only has to follow the explosion of residential subdivision growth in Greenville County to see its potential for both customers and employees."There's so much activity in subdivisions – they're just going up everywhere;" he said. "There's a shortage of subdivision lots. The builders that are focused on this market are constantly looking for lots." According to a June study from global research company Technavio, the North American last-mile delivery market is forecast to balloon by $44.8 billion from 2020 to 2024 at a compound annual growth rate of 14%. As predicted by the exodus of many workers from their offices over the past few months and a growing expectation of one-day delivery times, the business-to-consumer delivery market is dominating the last-mile sector right now.
Another study, released by Allied Market Research in June, argues that $11.1 billion of this growth will be fueled by autonomous last-mile delivery via drones or other methods like Amazon's newly launched, sidewalk-pounding delivery robot, "Scout," by 2021. By 2030, this segment of the market alone is predicted 10 garner $75.64 billion after a near-decade of a 23.7% compound annual growth rate, according to a news release. "However, lack of supporting infrastructure: for operation of autonomous delivery services and strict government regulations hamper the market," according to Allied Market Research. "On the contrary, the development of aerial delivery drones as an effective way to deliver packages is expected to create lucrative opportunities in the near future." In the meantime, Bentley expects that the traditional magnets for a human-driven fleet, such as quick interstate access, will serve the 54.4-acre Site well, whether it houses a last-mile distribution hub or suppliers for local manufacturers. "You want projects that either hit a niche in the market or has a really good competitive location, and the product can be different.
These buildings look the same, but this building is a little deeper than this one," he said gesturing to the 158,760-square-foot structure on his right, Building II. Despite Amazon's recent move to a 120,000-square-foot last-mile distribution center in Asheville and its wide coverage area, he believes the Greenville-Spartanburg area might be a stronger last-mile business-to-consumer market overall, underscored by the company's last-mile distribution hub at 744 Frontage Road in Greenville. which is served by third-party distributors Treadmark Logistics and Spur Logistics LLC. "Up there, there are no buildings like this," said Bentley, who also works in the Asheville market. "You go to Asheville, and you have to find a site and build a building … people who want to go up there have to look a year out." The shell of the project's 156,000-square-foot Building I is expected to reach completion by the end of October.
This article was originally written by Molly Hulsey and published in the GSA Business Report October Issue. You can read the full issue by clicking here.
Reach Molly Hulsey at 864·720·1222 or
@mollyhulsey_gsa on Twitter.