GERMAN-BASED MEVA FORMWORK SYSTEMS TO OPEN U.S. REGIONAL OFFICE IN SPARTANBURG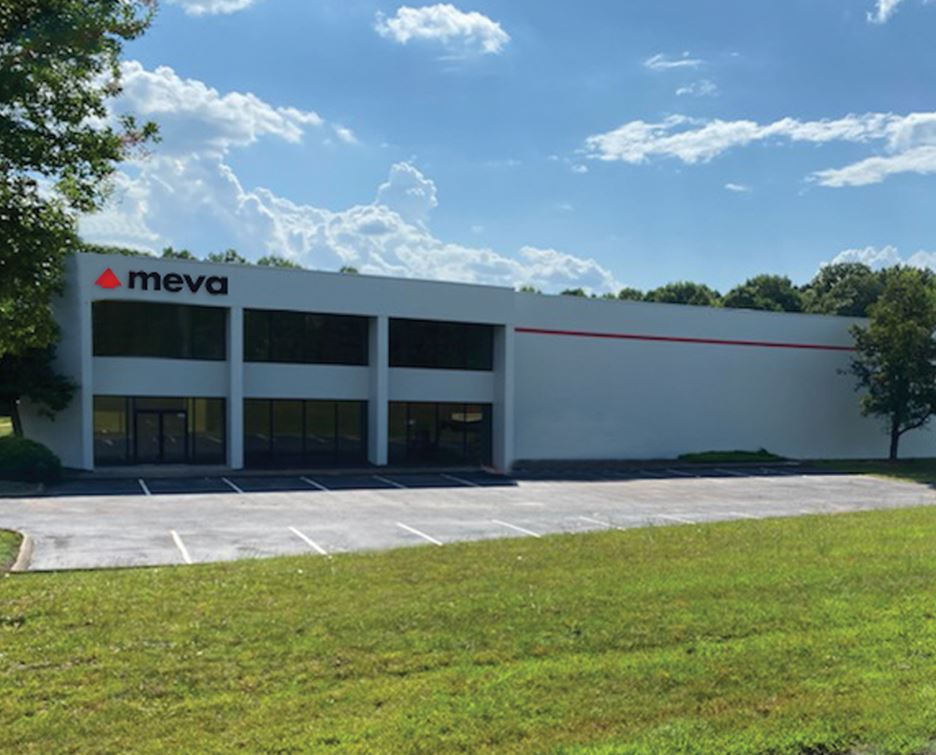 Greenville, S.C. — German-based MEVA Formwork Systems, one of the original innovators in formwork technology within the global construction segment, recently purchased a property in Spartanburg County that will serve as the company's new regional center for the southeastern U.S. Jordan Skellie of Lee & Associates Greenville-Spartanburg represented MEVA in the selection and purchase of the 55,915 square-foot building. Located near the intersection of I-85 and I-26, the six-acre property will be fully operational by the end of 2021. MEVA projects the facility will eventually house 20-25 employees, including an engineer staff and product development personnel.
MEVA provides contractors with a comprehensive portfolio of German-made modular formwork and shoring products used in pouring structural concrete for industrial, civil and commercial structures, as well as large mixed-use and multi-family projects. These highly engineered lightweight forms will be maintained and shipped from the Spartanburg facility to construction sites within an eight-hour radius. MEVA's Charlotte location is presently being consolidated and moved to the new regional center in Spartanburg.
"Our Spartanburg presence is ideally located to give us easy access to major commercial construction projects in the Carolinas and the Atlanta metro market," said Scott Fisk, president of MEVA Formwork Systems. "Along with our U.S. headquarters in Springfield, Ohio, we're well positioned to service most of the eastern half of the country."
According to Fisk, locating and finalizing the purchase of the property required extraordinary focus and persistence from the Lee & Associates team. "This market is exploding as companies see the Upstate's geographic proximity, quality of life and affordability. We were fortunate to have Jordan's depth of knowledge of industrial properties, as well as his sense of urgency when we uncovered the right opportunity. He was able take the original lease structure and convert it into an outright purchase of the property in a way that benefitted both parties."
Skellie, a Senior Associate/Principal at Lee & Associates, also noted how the Spartanburg area has become a regional focal point for companies looking for industrial and distribution properties with proximity to major interstates. "Given the current dynamics of the market, we had to move quickly to secure a property that met MEVA's requirements. It's been rewarding helping Scott find the perfect location to leverage the company's technologies throughout the southeast. We're delighted to have played a role in bringing this kind of organization to the Upstate."
Headquartered in Haiterbach, Germany, MEVA is a family-owned business with more than forty locations throughout the world. The company provides a comprehensive portfolio of formwork products, engineering and services for a broad scope of construction projects, with everything from lightweight hand-set formwork to guided climbing systems.