HUBBARD-HALL INC., CONNECTICUT BASED SPECIALTY CHEMICAL COMPANY, EXPANDS PRESENCE IN INMAN, SC WITH PURCHASE OF +/- 70,368 SF FACILITY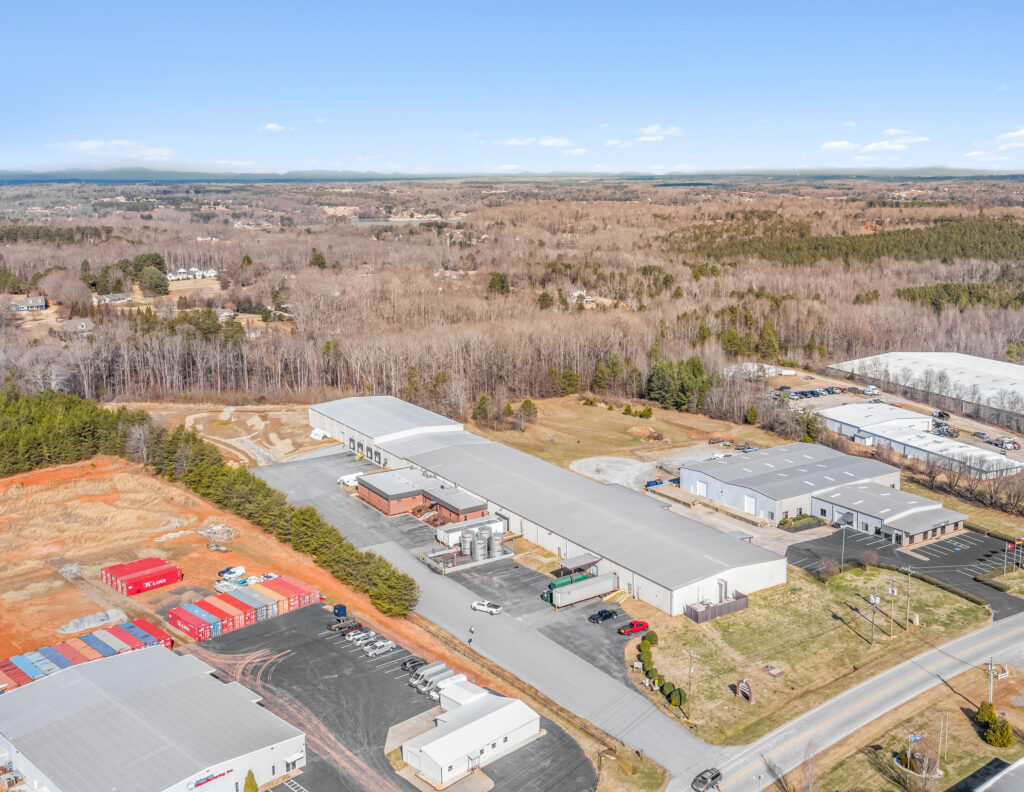 Jordan Skellie, Senior Associate and Principal of Lee & Associates Greenville / Spartanburg represented Hubbard-Hall Inc., the country's oldest independent chemical distributor and manufacturer, in the acquisition of a 70,368 square-foot industrial facility in Inman, South Carolina. This facility will almost double Hubbard-Hall's existing production capacity in the Upstate and is expected to be fully operational by Q1 2023. Over forty years ago Hubbard-Hall established a presence in Inman, and this acquisition furthers their commitment to Upstate South Carolina.
This new facility is key to Hubbard-Hall's strategic plan for serving and growing its customer base in the Upstate and will house chemical manufacturing, R&D, and technical support staff. Millions of dollars will be invested into the facility, positioning the company for growth and job creation.
Growth is vital for any business's success, but Molly Kellogg the CEO of Hubbard Hall offers up another key factor, taking care of your employees. This core belief was one of the driving forces behind expanding in Inman rather than somewhere else. "Our employees are critical to our success and by choosing to expand here we hope to deepen our existing relationships and retain our workforce," noted Kellogg. "We are building a company for the next generation and our decisions must reflect that pledge. I'm now the sixth generation in my family to lead this company and acquiring this new facility drives our 170-year mission of building a sustainable business, creating a culture that fosters collaboration, and taking care of our people."
Jordan Skellie of Lee & Associates worked closely with Kellogg and her team as the lead real estate broker for this transaction and guided them through the entire process. "It was a privilege to work with Molly and her team on acquiring this facility," noted Skellie. "We worked with Hubbard Hall for two years exploring options before this property went on the market. The new facility's proximity to their current location in Inman will allow Hubbard Hall to expedite production and retain the people that have contributed to the company's growth."
Kellogg added, "Without a doubt, I'd work with Jordan again. He was proactive, responsive, organized and extremely professional throughout the entire transaction. These characteristics along with his depth of industrial market knowledge led us to a successful acquisition."
From custom chemical blending to lab analysis and chemical distribution, Hubbard-Hall has been helping manufacturers since 1849. They were a force in the 1972 founding of the National Association of Chemical Distributors (NACD), where companies are committed to product stewardship and responsible distribution in every phase of chemical storage, handling, transportation and disposal through Responsible Distribution®
About Lee & Associates
Lee & Associates is the largest broker-owned commercial real estate firm in North America, with over 70 offices across the U.S. and Canada. Established in 2011, Lee & Associates Greenville / Spartanburg brings unsurpassed market intelligence to clients engaged in the acquisition, disposition and leasing of industrial, office, retail, flex and investment properties in the Upstate region of South Carolina, as well as Western North Carolina.