LEE & ASSOCIATES GREENVILLE / SPARTANBURG PROJECT, ACCESS POINT, NAMED COMMERCIAL DEVELOPMENT OF THE YEAR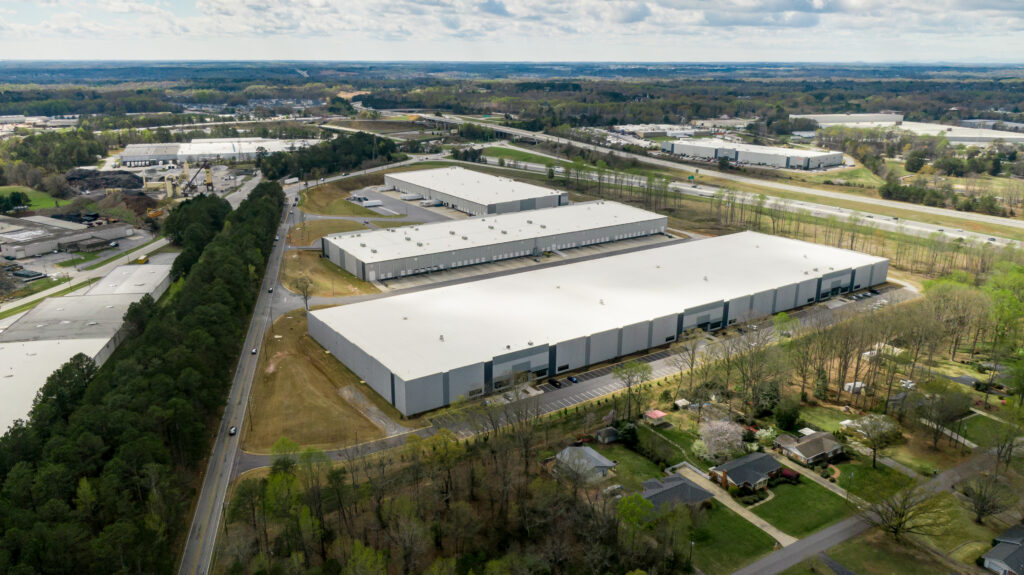 At the end of 2019, Lee & Associates Greenville / Spartanburg gained the opportunity to partner with Hughes Commercial as the leasing brokerage firm for their new project, Access Point. Over four years, the project emerged as a class A, three-building, multi-tenant industrial park. Lee & Associates is excited to close out the first quarter of 2023 with the announcement that Access Point has been named Commercial Development of the Year by CoStar's 2023 Impact Awards. A panel of judges composed of local industry professionals selected this commercial development for the Greenville and Upstate South Carolina region.
The 54.4-acre site is situated on I-385 and I-185. You can find it at 350 Old Laurens Road in Simpsonville, South Carolina near the Inland Port in Greer, the BMW Manufacturing Plant and GSP International Airport within the I-85 corridor between Atlanta and Charlotte. The award announcement from CoStar shares, "The speculative development offers tenants a range of flexible building depths and floorplan sizes, which have been in short supply according to a recent CoStar analysis". Buildings I and II leased quickly and Building III is already 72% leased with only ±82,305 SF remaining.
Randall Bentley, CCIM, SIOR is President / Principal of the Upstate, SC commercial real estate firm and the lead broker who has handled the leasing of this project. "Our team is humbled to receive this recognition by our peers and the industry. With space in the industrial sector becoming scarce, we are eager to join more development projects such as this to further support the growth of our local market", said Bentley on this honor.
Hughes Commercial, a longtime partner of Lee & Associates, developed the project. Also working with Randall Bentley on the leasing was Executive Vice President / Principal, Kevin Bentley, SIOR; and Broker Associate, Micah Williams, of Lee & Associates Greenville / Spartanburg.
For more information on this award, please visit the CoStar Impact Award feature here.
###
About Lee & Associates
Lee & Associates is the largest broker-owned commercial real estate firm in North America, with over 75 offices across the U.S. and Canada. Established in 2011, Lee & Associates Greenville / Spartanburg brings unsurpassed market intelligence to clients engaged in the acquisition, disposition and leasing of industrial, office, retail, flex and investment properties in the Upstate region of South Carolina, as well as North Carolina.
About CoStar's Impact Awards
CoStar's Impact Awards highlight the commercial real estate transactions and projects that have transformed their markets over the past year. The winners are chosen by independent panels of industry professionals who work in the markets they judge. Learn more about the awards here.