2017 CRE Year in Review | 2018 CRE Trends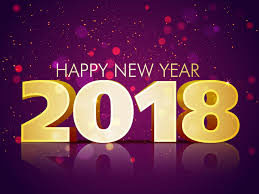 What a difference a year makes! – Last year when we published our 3 Workplace Trends for 2017, a new economic optimism, along with technology and workplace innovation came together to form the activity based workplace (ABW). CRE organizations were spending time and capital to change the workplace experience to better represent their brand, culture and to recruit and retain talent. ABW, along with the Internet of Things (IoT), presented opportunities for corporate America to transition their workplace to entice employees to physically come to work.
Co-working spaces also presented workplace options designed to appeal to today's modern workforce. However, WeWork has taken it to another level, as evidenced by WeWork's exponential growth into various industries from co-living concepts to acquiring a coding academy. WeWork's expansion into all things shared, has catapulted them to one the largest office occupiers in London. These advances, along with competition for workplace talent, improved collaboration and efficiency led IBM to recall almost all their remote workforce back to the office
Perhaps the biggest corporate real estate story in 2017 that no one predicted was Amazon's HQ2 sweepstakes. No matter which metro wins HQ2, the size and type of development required to meet Amazon's requirement has the potential to change just about any market, not just CRE inventory, but culturally, politically and economically. One last note: because of the drive for efficiency, culture and collaboration, nationwide office absorption in 2016 and 2017 has been relatively flat.   Even with the record-setting leasing activity and rental rate growth in many markets, vacancy rates remain relatively unchanged.
2018 CRE Trends – Will the drive for more efficient space continue into 2018? Just as IBM has altered their employee engagement model, others with high density, free address foot prints may start to ease the compaction and come back to a new equilibrium. Are remote work options the answer? Each year, I read dozens of "Trends" lists and while most of them acknowledge a continued trend into Workplace Wellness and the implementation of artificial intelligence(AI), employee engagement is the primary theme of most lists. While we would normally post our own list of Workplace Trends in 2018 based on our clients' workplace strategy innovations, we decided to provide two outside lists that showcase interesting insight into the employee experience.
Workforce Institute – An article on this workplace improvement website and blog, 5 Workplace Trends You'll See in 2018,focuses on employee relationships, continued education, equipping the existing workforce with new skills and technologies and embracing AI in the workplace. In addition, their perspective on wellness highlights the microcosm of financial wellbeing which translates:  less external stress = a happier and healthier employee.
Ladders.com – This job posting website published an article by Lindsey Tigar- 8 Workplace Predictions for 2018-which explores the expansion of these workplace trends for next year:
the need for companies to offer more remote work options and flexibility to compete with the gig economy
the focus on employee engagement
the promotion of "intrepreneurship" (an entrepreneur within a corporate structure)
 emphasis on cultural awareness and diversity
creation of 'New' collar employees
investment in employee health and wellness, not with yoga classes, organic cafeterias and free healthcare, but with strategic, quality time away from the office.
Continued focus on employee engagement and well-being has and will continue to change the market for space. With nearly 75 million sf of office being delivered in 2018, despite robust leasing activity generated by changes in workplace strategy, expect to see vacancy rates nationwide to stay in the low to mid-teens, and both vacancy rates and rental rates to climb only moderately in 2018.