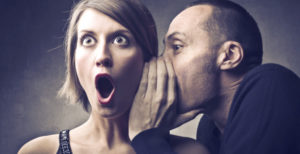 Women Only Co-Working Spaces – If competition for talent is one of the biggest issues facing corporate America in 2018, it seems this trend might just cut your talent pool in half. Using a membership structure avoids discrimination and creates a supportive environment catering to gender-specific personal and professional needs.  But is this multi-million-dollar trend a noble idea or a niche play? Read this online article and decide for yourself. 5 Women-Only Co-Working Spaces That Prove This Is a Lasting Trend
Paying Rent with Bitcoin – Does your company accept payment in cryptocurrency? Will your landlord take it? I'm fascinated with the popularity of crypto currencies and what is driving the frenzy. I recently read a Bisnow article: Why Real Estate Owners, Investors Are More Inclined to Use Bitcoin for Property Transactions, not only for the purchase and sale of real estate, but also for rent collection. The reasoning: Hipsters like cryptocurrencies and in some international markets, bitcoin is more valuable and easier to trade than native currencies. To stay ahead of the curve and expand your market, it makes sense to accept cryptocurrencies for real estate transactions. The article also asserts a cryptocurrency transaction is no more difficult than using Apple Pay, except one transaction comes out of your bank account and the other out of your crypto-wallet. 
However, the fluctuations in crypto values can be extremely volatile when accepting the currency for payments. One solution: Accept payment at the market value of the cryptocurrency at closing and exchange it immediately for the same value in the currency of your choice. If the market was that efficient why wouldn't you take payment in bitcoin? The caveat: Transactions can take several days to clear, and the fees could be different based on volume at each exchange.
The article evidentially gets to the value of cryptocurrencies, blockchain technology. It also examines the value of theethereumblockchain platform for its ability to condition payments, much like a digital lease. How long cryptocurrencies will be around without regulation is anybody's guess but expect expanded acceptance as a currency. The technology that will be a disruptor in CRE is not the broader acceptance of cryptocurrencies in real estate transactions. The real disruptor will be the use of blockchain technologies for their distributed ledger and digital contract capabilities.
FASB to Provide Some Relief on Lease Accounting Implementation – When the FASB issued the long awaited new lease accounting standard in February 2016 (Leases-Topic 842), they also issued a companion document titled  FASB Understanding Cost and Benefits ASU: Leases (Topic 842).  On page one, there is a text box with the Benefits and Costs summarized, which implies that implementation cost will be limited. In effect, FASB states that companies already have the information they need to comply with the new standard because they are similar to current GAAP. However, one of the biggest questions for most companies affected by Topic 842: "Do our current systems and technology capture the information appropriately to meet the new standard?" was generally meet with a resounding NO.
Fast forward almost two years and companies have made strides in preparing for the new standard. However, as companies started transitioning their data to new systems, they determined that significant additional cost would be required to meet the two-year comparison ('look-back') required under US GAAP.
As pointed out in this CFO Magazine online article, this would require companies to restate 2017 and 2018 statements to reflect the new standard. FASB heard the cry for relief and has proposed to "Add an option for transition to ASU No. 2016-02, Leases (Topic 842), that would permit an organization to apply the transition provisions of the new standard at its adoption date instead of at the earliest comparative period presented in its financial statements." While this relief will lessen the burden of initial compliance, Topic 842 will have a fundamental impact on how companies manage their lease portfolios in the future. You can read FASB's statement here for additional information