Housing Now and in the Future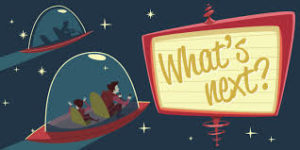 How Important are Housing costs to your location decisions?  – Does your firm seek affordability and availability or rich amenities for your employees? If you are a large employer, housing appears to be a huge part of the decision process. Amazon's HQ2 sweepstakes identifies the availability of affordable housing as a key driver in the decision process. In a recent poll by Zillow of housing analysts and economists, Atlanta or Northern Virginia would be the HQ2 sweepstakes winner with housing availability and cost being a big factor in their analysis. However, what might be an 'affordable' city before Amazon, may not be one after they move in.
In Seattle, one of the unintended consequences of Amazon's growth (to be fair, tech in general) has been an explosion in housing cost, pricing many current and future employees out of the market. According to a recent article on the Brookings Institute web site, gentrification is not the only issue. Housing supply and capacity along with a friendly busin
ess climate and inclusionary zoning could also contribute to the availability and cost. Some of the smaller metros on the short list for HQ2 (Denver, Nashville, Austin, and Raleigh) are already dealing with affordability and availability issues and are pushing back on the perceived gentrifiers with 'No Amazon' campaigns. Could this happen in your markets, will it make a difference in expansion or relocation decisions?
Housing affordability is increasingly a problem in the top 20 major metros with housing cost rising 6-10% or more on an annualized basis. Site selection due diligence may need to include current housing data readily available like this Credit Suisse Market Summary on availability and market activity. See what new markets your company maybe considering for expansion or relocation, compare them to markets you are already in. If affordable housing and availability of talent are important to location strategy, would an HQ2 size project steer you away from a market, or would you ride their coat tails?
A workday experience in 2040 – You are leaving the office and your smartphone buzzes, you look at it to see who text you, instead of a text your phone is telling you how long it's going to take to get home and how heavy traffic is. It's cool, but a bit creepy, like Google and Amazon are watching you and knows what you are going to do next. Take this technology out 20 years where AI and augmented reality are integrated into every part of your life. What would your day be like? Start with your smart home (smartphones are old tech), so smart it acts as your personal assistant. It knows your habits, likes, and dislikes and takes charge of things you are not good at or too lazy to do yourself. This type of technology is not only for the office as AI will be part of every aspect of our lives.
CoreNet Global's feature article in the March 2018 edition of the Leader magazine "A workday experience in 2040" looks into the future and follows the fictional Lisa from the time she gets up in the morning, through her workday and evening. The article and the graphics look remarkably like the Jetsons, yet the authors appear to postdate that cartoon by at least 20 years (who knew how accurate the Jetsons really were!). The big idea is that 2040 will be a social age, where humanity, once eclipsed by technology, has re-emerged with the focus on human interaction and the need for workers with a high emotional intelligence. Video game skills are no longer enough, being able to communicate with a hologram made possible by virtual reality and haptic technology may be the norm. Farfetched? Perhaps, but how do social skills translate in a VR meeting or having a conversation with your virtual assistant? 2040 is not that far away…..