Principal
Direct: (310) 965-1740
Email:  dbales@leelalb.com
View Listings | v-card
Biography
David Bales is a Principal in the Los Angeles – Long Beach office of Lee & Associates Commercial Real Estate Services with an expertise in Logistics and Transportation Real Estate, as well as Industrial Brokerage, Development and Corporate Real Estate Services.
David and his wife, Sharon reside in Manhattan Beach. David grew up in Chicago but met Sharon while traveling in Europe. Their daughter, Emelia, was born in May of 2008 and Camiella was born in January 2011. David enjoys golf, history, and playing soccer with his daughters. He also supports numerous local charities.
Career History / Professional Recognition
After spending some time in the film business working for Warner Bros., David joined The Klabin Company in 2002 and quickly focused on Logistics Users and Property Development.
David joined Lee & Associates as a Principal and Shareholder bringing his expertise with Supply Chain Clients to co-chair Lee & Associates Los Angeles -Long Beach, Inc.'s Logistics Group as well as a Founding Board Member of the Lee Logistics National Group.
David has also been named CoStar Power Broker for Top Industrial Leasing Brokers for four years: 2014, 2013, 2010, and 2009.
Education
David is a Graduate of the University of Illinois School of Business with a minor in Film.
Affiliations
David is a member of the American Industrial Real Estate Association (AIR), a Member, and former President of the Harbor Transportation Club (HTC) as well as a member of the Council of Supply Chain Management Professionals (CSCMP).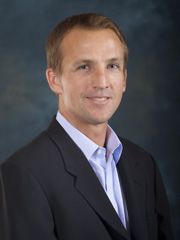 Senior Vice President
Direct: (909) 373-2909 
Email:  jsmith@lee-assoc.com
View Listings | v-card
Biography
Jeff Smith is a Senior Vice President and Shareholder with Lee & Associates. Jeff specializes in providing local and national firms with the real estate advisory services necessary in the acquisition of warehouse/distribution and manufacturing facilities. His focus is to provide a full service approach to each assignment tailored around the specific needs, objectives and resources of each client. In addition, he has been involved in and has extensive experience in facility and property dispositions.
Jeff has earned a reputation as market leader in the Southern California Real Estate Community. As a consistent Top Producer, Jeff has been among the Top Five Percent (5%) company wide since joining the Ontario office of Lee & Associates and the Top One Percent (1%) for the past 10 years. Jeff has advised for and been involved in over 27 million square feet of leasing and sale transactions, in addition to over 1,300 acres in land sale transactions.