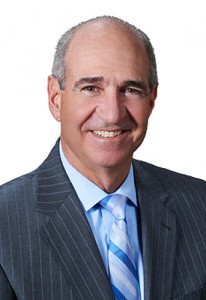 President & Principal
Direct: (973) 475-7055 
Email: rick.marchisio@lee-associates.com
View Listings | v-card
Biography
Rick Marchisio is Co-Founder and President & Principal of Lee & Associates New Jersey offices. As a New Jersey industrial real estate professional with over 23 years of experience, Rick has guided clients through all aspects of the acquisition and disposition of industrial property throughout New Jersey. Recognizing a void, and hence a need need for a full service commercial real estate services provider serving the needs of middle and upper middle market corporations and property owners in New Jersey was the catalyst for joining forces with Co-founder Brian Lynch to open Lee & Associates in New Jersey in early 2009.
Career History / Professional Recognition
Prior to opening the Lee & Associates New Jersey office, Rick served as Executive Vice President and Managing Director of Grubb & Ellis Company New Jersey. His tenure as both a broker and as Managing Director with Grubb & Ellis stems back to early 1996. During the later half of this period of time he was responsible for all the company's service lines including brokerage, property management, consulting and project and construction management. Before joining Grubb & Ellis Company Rick was an industrial broker with Bussel Realty Corporation in Edison New Jersey, a local industrial firm serving the middle market. Having spent half his career in the world of "boutique" local firms and the later part of his career with a national full service provider has afforded Rick the opportunity to view the world of commercial real estate from varied vantage points; a trait his customers and clients alike find beneficial.
Affiliations / Education
Rick holds a Bachelor's Degree from Carnegie Mellon University in Pittsburgh, Pennsylvania. As an active real estate professional in New Jersey Rick is frequently seen as a panelist or moderator at real estate and business conferences statewide. He is on the Advisory Board of Real Estate New Jersey magazine, and is regularly quoted in real estate trade publications, newspapers and business magazines. In addition to numerous affiliations, Rick is Vice President of Associate Affairs and a board member of New Jersey NAIOP, one of NAIOP's most influential and active Chapters nationwide. During his time at Grubb & Ellis New Jersey the New Jersey offices were awarded the designation of Top Producing Office, both in 2001 and again in 2005. In 2005 Rick was recognized as Grubb & Ellis' Managing Director of the Year. Rick is active with the March of Dimes and The American Heart Association.
Recent Transactions
250,000 sf industrial lease/purchase to Vantage Custom Classics
142,000 sf industrial sale on behalf of Everready Battery
274,000 sf industrial sale from Random House to VCC
98,000 sf lease to Signal Apparel
52 building portfolio sale from Rickel Home Centers to Staples and other retailers
116,000 sf industrial lease to Judy Philippine Fashions
78,000 sf long term lease to Distributor Metals Corporation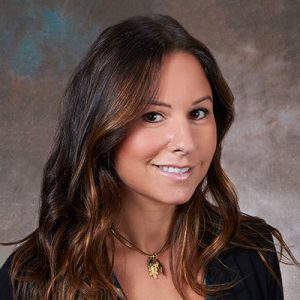 Assistant Vice President
Direct: (732) 204-1121 
Email:  crista.bartolomeo@lee-associates.com
View Listings | v-card
Biography
Crista Bartolomeo is the newest addition to the team of Rick Marchisio and Terry Armstrong at Lee & Associates – New Jersey. Ms. Bartolomeo holds a Bachelor of Arts in Communications from William Paterson University, and has also earned a degree in Professional Sales from the University's Russ Berrie Institute. Crista's unique educational background provides an added dimension to the team, and her presence is an invaluable contribution to the enterprise. Her interpersonal skills combined with her outstanding work ethic and "go getter" approach make her an excellent addition.
As a team member, Crista's primary focus is new business generation. She is also actively involved in client relations and customer service. Her daily responsibilities include door-to-door canvassing, phone solicitation and the implementation of a variety of strategic, targeted business generation techniques, including prospect tracking by SIC and NAICS codes, employee count, sales volume and industry trends. Crista is also responsible for the team's client reporting processes.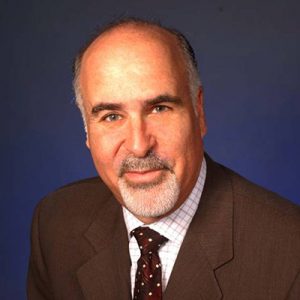 Executive Vice President
Jeffrey M. Miller, is one of New Jersey's most innovative and productive brokers. His 30 years as a broker in northern New Jersey have yielded hundreds of major deals – over 14 million square feet – usually involving the largest buildings in Bergen, Hudson, Passaic, Essex, Morris and Middlesex Counties.
Miller has represented many clients year after year such as Philip Morris USA, now Altria, Dreyer's/Edy's Grand Ice Cream, Russ Berrie & Company, ProLogis, AMB, Waitex International, Ltd. and Melard Manufacturing/Bath Unlimited, a Masco Co., in the sale of their 331,000 square foot plant in Passaic and their subsequent site selection and leasing of 300,000 square feet in Randolph for which he earned the Morris County Development Group's 2003 "Deal of the Year" award. Miller, who is particularly adept at unlocking hidden value and re-positioning assets for his Northern New Jersey clients, got his start in business picking hit songs as program director for WCVF-FM radio and then as television editor for Channel 5, which was then WNEW-TV in New York City. He is still picking hits for his clients today.
Lee & Associates is a full-service real estate brokerage firm providing industrial, office, retail and investment opportunities throughout the Tri-State Region. Over the past 12 months, Jeffrey has successfully closed over 1,200,000 square feet of deals in northern New Jersey with companies seeking to improve their lot.
Miller, who hails from Hewlett, New York, attended SUNY in Fredonia and lives in Tenafly, New Jersey with his wife, Ruth Sarfaty, and two teenagers. In 2008 he founded Quadrillion Solar Partners, LLC.
He coaches club soccer and serves on the Tenafly Environmental Commission.