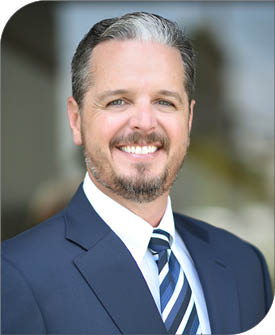 Marshal Vogt is a Principal with Lee & Associates - Orange, and one of the founders of the Office Advisory Group. Born and raised in Orange County, Marshal has a lifelong history with Lee & Associates as his father, John Vogt, was one of the original partners of the first Lee & Associates office and the original managing partner of the Orange office.
Marshal takes the utmost care to ensure his clients are aware of the current market conditions and offers a hands-on approach to ensure each transaction is carried out to the end. He demonstrates a strong work ethic focusing on the specific needs of his clients and creatively uses all tools available to manage assignments effectively.
Marshal's prior professional career includes over eight years' experience as a private business owner with success in the Software Consulting, Catering and Event Planning industries. He is responsible for the start-up of three companies with direct contributions to all stages and facets of business operations and development.
Arizona State University, W.P Carey School of Business
Bachelor of Science, Marketing
Tempe, AZ
PROFESSIONAL MEMBERSHIPS & ASSOCIATIONS
Licensed California Real Estate Salesperson
Active member of the National Association of Industrial and Office Properties (NAIOP)
Graduate of NAIOP's class of 2008-09 Young Professionals Program
Preferred Business Partner of the Orange County Medical Association (OCMA) with over 3,000 medical professional members

Lee & Associates – Orange Board Member 2017 - Present
TA Associates
Arden Realty
PRES Companies
Caribou Industries
Adler Realty Investments
Kilroy Realty

Jamison Properties
Brookfield Homes
Fountain Valley School District
DMP Properties
KF Properties
Orange County Medical Association

I2TECH
Metro Commercial Realty
American Shipping Companies
Phoenix Group
Cardinal Property Mgt
Cypress Office Properties
Chevron – Energy Solutions
FAVORITE TV SHOW
Seinfeld with The Office as a close second...
HOBBIES/INTERESTS
Whatever my 2 kids are into…
Baseball - I'm on a quest with 4 of my best friends to see a game in every MLB baseball park!
BEST VACATION
African safari trip to Kenya and Tanzania in 1993 with my folks...
WHY REAL ESTATE?
As a serial entrepreneur, I was looking for an industry where I could create my own destiny and work with other like minded self starters while at the same time have the flexibility to be a great father to my kids and husband to my beautiful wife.