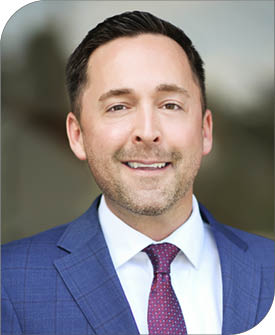 Matthew Orville is a Principal with Lee & Associates – Orange, and one of the founders of the Office Advisory Group. Grew up in Texas and went to High School in South Korea and Singapore. The weather of Southern CA brought him to San Diego State University.
Prior to Lee & Associates, Matthew started in the real estate software industry by integrating real estate databases and quarterly reporting for Fortune 500 companies. He transitioned into corporate real estate as a portfolio manager for Boeing Realty and transaction specialist for Comerica Bank. Matthew started in brokerage with Newmark Knight Frank in 2009.
Matthew has abstracted thousands of leases, worked on site with corporate clients, managed a 90 million square foot real estate portfolio, and is fluent in operating expense audit language. He keeps abreast to the healthcare industry to optimize the space requirements and minimize the occupancy costs of his medical clients. His team is adept at identifying off-market opportunities and converting traditional office/retail locations to medical offices.
San Diego State University
Bachelor of Arts, Economics
San Diego, CA
PROFESSIONAL MEMBERSHIPS & ASSOCIATIONS
Licensed California Real Estate Salesperson
ICSC
Preferred Business Partner of the Orange County Medical Association (OCMA) with over 3,000 medical professional members
Lee & Associates – Orange Board Member 2022 - Present
Saddleback Medical Group
Los Alamitos Cardiovascular
Kikkoman
Brookdale Hospice

Compassus
Dr. Berbos
Titanium Healthcare
MedEx UCC
FAVORITE TV SHOW
The Expanse and most true crime documentary series
HOBBIES/INTERESTS
Swimming, Hot Yoga, Golf, Hiking
- and enjoying the outdoors!
BEST VACATION
Yacht Week in Croatia
WHY REAL ESTATE?
We have the ability to create wealth for our clients and have a positive impact on the County in which we live.