Lee & Associates Pasadena Adds Second Retail Expert as Founding Principal
PASADENA, Calif.—June 14, 2018—The Pasadena office of Lee & Associates, the largest broker-owned commercial real estate firm in North America, has announced the addition of veteran retail expert Dan Bacani to its broker team.
Mr. Bacani, who joins Lee & Associates Pasadena as a principal and shareholder, specializes in the sales and leasing of retail, restaurant, office and downtown mixed-use properties in the San Gabriel Valley. "I am absolutely thrilled to be a part of a dynamic group of real estate professionals.  I believe the Lee platform will enhance what I do for both my private and government agency clientele," said Dan Bacani.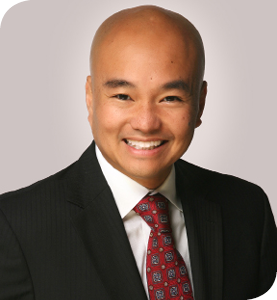 Previously with NAI Capital's Pasadena office, where he and his retail team joined that office in 2009, Mr. Bacani started his commercial real estate career in 2001 when he joined Regus. There, he was part of a global leasing team tasked with filling a portfolio of class A office spaces in over 200 locations in 50 countries. Mr. Bacani personally handled the needs of such firms as Siebel Systems, Qualcomm and Seebeyond. In 2015, he was hired as an economic development consultant by the city of Arcadia, California in order to advise staff and its elected officials on land use issues and commercial corridor redevelopment.
The addition of Mr. Bacani, follows the recent hire of veteran broker Jodi Shoemake, who joined the office in February to help spearhead recruiting and expansion of retail agents in the Tri-Cities and San Gabriel Valley.
"I am very excited about the dynamics Dan will bring to our office and network at Lee & Associates," said Founder and President Christopher Larimore of Lee & Associates Pasadena. "He has assisted his clients with various redevelopment, mixed-use and shopping center projects demonstrating a penchant for aggressive marketing and creative deal making. With him and Jodi joining our team, this will greatly help our retail presence in the Tri-Cities and San Gabriel Valley, not to mention our national platform."
A member of International Council of Shopping Centers (ICSC) and the American Industrial Real Estate Association (AIR), Mr. Bacani is also the past chairman of the Azusa, CA Chamber of Commerce.
-##-
About Lee & Associates
Lee & Associates is a commercial real estate brokerage, management and appraisal services firm. Established in 1979, Lee & Associates has grown its service platform to include offices in the United States and Canada. Lee & Associates provides superior market intelligence in office, industrial, retail, investment and appraisal to meet the specialized needs of our clients.