Lee & Associates closes sale of 1,000 SF retail building in downtown Yorba Linda
November 5, 2021 (Pasadena, CA)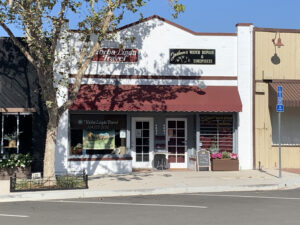 Lee & Associates – Pasadena's Founding Principal Jamie Harrison and associate Christopher Manassero successfully facilitated the sale of a 1,000 sq. ft. freestanding retail building located at 4893 Main Street in the city of Yorba Linda, California, representing both the Buyer and Seller. This single-story building sold for $875,000 on November 2, 2021, to Terra Culinary LLC. The Seller departs from this property to move out of state while the Buyer intends to open a restaurant, contributing to the many amenities that bring liveliness to Old Town Yorba Linda.
###
ABOUT LEE & ASSOCIATES
Lee & Associates – Pasadena is a full service commercial real estate company headquartered in Pasadena, CA. Our client-focused brokers specialize in office, retail, tenant advisory, multifamily, and investment sales. As the fastest-growing broker-owned firm in the nation, with more than 60 office locations in North America, we are uniquely qualified to support our clients' real estate needs in the local, national and international markets. For more information, visit lee-pasadena.com.
###