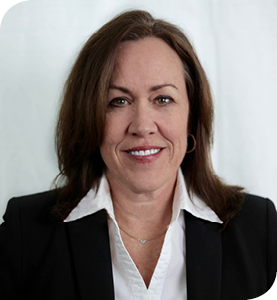 Jodi Shoemake, Principal
626.240.2780
jshoemake@lee-associates.com
License ID 01833063
Download My Resume
PROFILE

Jodi Shoemake is a Principal and Shareholder with Lee & Associates - Pasadena, Inc. Ms. Shoemake, has 20 years of commercial real estate experience and specializes in retail, office, mixed-use, investment sales, and consulting. Ms. Shoemake will help spearhead recruiting and expansion of retail agents in the Tri-Cities and San Gabriel Valley.
Jodi Shoemake brings experience, creativity and passion to servicing and understanding her clients' objectives. Her appraisal background provides a unique perspective of the latest market intelligence, property valuation and the changing dynamics of the Los Angeles and real estate markets. Attention to detail, work ethic and a collaborative manner set her apart from the competition. Landlords know they will receive absolute attention to their needs and tenants trust in her ability to present their property or concept in the best light.

CAREER SUMMARY / PROFESSIONAL RECOGNITION

Ms. Shoemake began her real estate career as a licensed appraiser and transitioned to brokerage in 2006 where she was fortunate to work with one of CBRE's most successful and dynamic industrial teams and served on the company's Urban Retail team in their Downtown Los Angeles corporate office. There, she specialized in landlord and tenant representation during the early stages of Downtown LA's revitalization period in retail. Formerly with NAI, where she was Vice President, Ms. Shoemake served as consultant to the City of Arcadia's Economic Development Department helping to build a more proactive and ongoing business engagement and position its commercial districts for maximum success and economic growth.
REAL ESTATE EXPERIENCE
2018-present Lee & Associates INC, - Pasadena, Founding Principal
2012-2018 NAI Capital, Inc., Vice President
2009-2012 CBRE, Downtown Los Angeles, Associate & Team Lead, Urban Retail
2006-2009 CBRE, Universal City, Client Services Specialist
1999-2006 California Licensed Appraiser

SIGNIFICANT TRANSACTIONS & ASSIGNMENTS

Nyberg Family Trust - 10,755 SF Sale and Lease – 32 W Colorado Blvd, Pasadena
Doheny Family Trust – 12,643 SF Lease – 464 West Woodbury, Altadena
City of Arcadia Economic Development Services Dept., Consultant 2015-2017
Globe Properties – 15,310 SF Retail Shopping Center Lease
Excess Space, Inc. – Portfolio Disposition for Staples, CVS & Best Buy, 2012-2017
EnviroFinance Group - Development, Lease and Sale of the 43,000 SF Arroyo Gateway Business Park, South Pasadena
FMI - 24,000 SF Sale and Lease, 50 S. De Lacey, Pasadena
EDUCATION / AFFILIATIONS
International Council of Shopping Centers (ICSC)
NAI Capital Awards: Most Intra-Office Deals of the Year – 2013, 2014 & 2015
Recipient of the NAI Capital Club Award – 2016
Fort Lewis College, Durango, Colorado
SELECT CLIENT LIST

Doheny Family Trust
Nyberg Family Trust
EFG Finance Group
City of Arcadia
Mason's of California
United Real Estate
Mack Urban
BK&S Management
Fairfield Residential
Sawyer-Mohan
9Round Fitness
Essex Property Trust
Pasadena Humane Society
& SPCA
Excess Space Retail Services Inc.
Catellus Development Corp.
The Perfect Bite, Co.
Razor USA
Latest news from Lee Pasadena