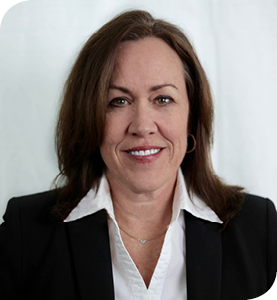 Jodi Shoemake, Principal
626.240.2780
jshoemake@lee-associates.com
License ID 01833063
Download My Resume
PROFILE

Jodi Shoemake is a founding member of the commercial real estate brokerage, Lee & Associates - Pasadena, located at 1055 E. Colorado Boulevard in Pasadena, which she co-founded with six other principal brokers in 2018. Jodi represents the development, leasing and sales of commercial properties all over Southern California. Her most significant project to date, which has occupied her attention for the past four years, has been the acquisition, leasing and development of the Brunswick Court Building at 30 W. Colorado Boulevard in Pasadena. As the leasing agent for that building, she was instrumental in the $5 million development plan for that building's renovation. Built in 1887, the Brunswick Court Building is one of Pasadena's few remaining historic buildings.
A Los Angeles native, Jodi was raised in Pacific Palisades and educated at Fort Lewis College in Durango, Colorado. She began her career in commercial real estate working as an Appraiser's Apprentice for her stepfather, James Kavanaugh, a well – known MAI, and the son of L. Roy Kavanaugh who served as president of the Appraisal Institute.
After earning her Appraisal License, Jodi joined Joseph J. Blake and Associates in Century City in 2002 as a Licensed Appraiser and Appraisal Assistant working on land, office, retail, and multi-family buildings in Los Angeles County.  In 2004, Jodi was hired as a full – time appraiser at Babcock & Macksoud in La Canada-Flintridge, where she performed various  commercial and residential real estate appraisals for banks and lenders.
After earning her Real Estate License in 2006, Jodi was invited to work on the team of high-volume "power brokers" Darla Longo and Barbara Emmons at CBRE in Universal City, CA as their Client Service Specialist. Over the next three years, while managing their commercial real estate transactions, she created distinctive sales packages for their industrial portfolios. Using her appraisal skills, she learned how to value property from a broker's perspective.
In 2009, Jodi moved into CBRE's downtown Los Angeles office to support Vice President Derrick Moore, then the Senior Lead of Urban Retail Services working as a Broker's Assistant. During this time, she helped develop Union Station's retail offerings, which played a major role in the revitalization of downtown Los Angeles. With that experience, Jodi was able to help the Urban Retail Services team expand into other areas of retail throughout downtown L.A.
In 2012, Jodi joined NAI Capital, Inc. of Pasadena as Vice President, overseeing  leasing and sales for a multitude of commercial transactions in Los Angeles and Orange Counties. Of these, her most prominent role was in brokering the development, leasing and sale of the 43,000 square foot Arroyo Gateway Office Park in South Pasadena, a creative office building conversion. She is also proud of the work she did as the exclusive broker for Excess Space, Inc., in the disposition of twelve retail locations for Staples and CVS stores in Los Angeles and Orange Counties. Additionally, while at NAI Capital, Jodi served as a consultant to the City of Arcadia to enhance their commercial business district and bring retail to their downtown area.
In 2018, Jodi joined six other principal brokers to co-found the commercial real estate brokerage firm Lee & Associates - Pasadena. In this capacity, Jodi has represented the development, leasing and sales of commercial properties all over Southern California. Jodi's unique experience as both an appraiser and a commercial real estate broker is instrumental in her success in representing clients on potential development projects.
Jodi is an active supporter the Central Coast Jazz Institute. It's online BeBopMusicStore benefits the non-profit and funds music education to high school, college students and adults. She also supports the Cancer Support Community (CSC) of Pasadena in honor of her mother who survived cancer twice. She is a corporate sponsor for their annual Ladies Night Out event; a fundraising volunteer for Autism Speaks; and has helped fundraise for Doors of Hope, Pasadena, which provides homes for needy families with children. As the mother of three, Jodi serves as a parent volunteer for Crescenta Valley High School's Proms Plus Committee, providing a safe space for seniors to celebrate their graduation, and for CVHS Boosters and Girls' Volleyball. She also previously supported La Canada High School Boosters and Baseball Clubs.
Professionally, Jodi is a member of ProVisors' San Gabriel Valley Group and the East Valley Women's Affinity Group. She is also a longtime member of the International Council of Shopping Centers (ICSC).
REAL ESTATE EXPERIENCE
2018-present Lee & Associates INC, - Pasadena, Founding Principal
2012-2018 NAI Capital, Inc., Vice President
2009-2012 CBRE, Downtown Los Angeles, Associate & Team Lead, Urban Retail
2006-2009 CBRE, Universal City, Client Services Specialist
1999-2006 California Licensed Appraiser

SIGNIFICANT TRANSACTIONS & ASSIGNMENTS

Nyberg Family Trust - 10,755 SF Sale and Lease – 32 W Colorado Blvd, Pasadena
Doheny Family Trust – 12,643 SF Lease – 464 West Woodbury, Altadena
City of Arcadia Economic Development Services Dept., Consultant 2015-2017
Globe Properties – 15,310 SF Retail Shopping Center Lease
Excess Space, Inc. – Portfolio Disposition for Staples, CVS & Best Buy, 2012-2017
EnviroFinance Group - Development, Lease and Sale of the 43,000 SF Arroyo Gateway Business Park, South Pasadena
FMI - 24,000 SF Sale and Lease, 50 S. De Lacey, Pasadena
EDUCATION / AFFILIATIONS
International Council of Shopping Centers (ICSC)
NAI Capital Awards: Most Intra-Office Deals of the Year – 2013, 2014 & 2015
Recipient of the NAI Capital Club Award – 2016
Fort Lewis College, Durango, Colorado
SELECT CLIENT LIST

Doheny Family Trust
Nyberg Family Trust
EFG Finance Group
City of Arcadia
Mason's of California
United Real Estate
Mack Urban
BK&S Management
Fairfield Residential
Sawyer-Mohan
9Round Fitness
Essex Property Trust
Pasadena Humane Society
& SPCA
Excess Space Retail Services Inc.
Catellus Development Corp.
The Perfect Bite, Co.
Razor USA
Latest news from Lee Pasadena