Capital Markets Group from Lee & Associates of Eastern Pennsylvania Brokers Sale of Philadelphia Amazon Facility.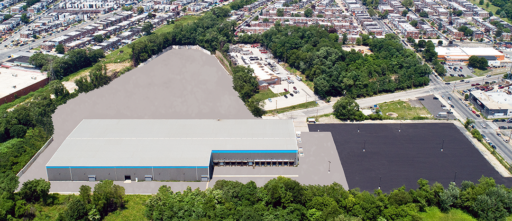 Amazon Same-Day delivery.
Philadelphia, PA. December 29th, 2021 – The Capital Markets group, headed by Bob Yoshimura, Joe Hill, and Eric Mattson from Lee & Associates of Eastern Pennsylvania ("LAEP"), orchestrated the sale of a newly renovated 98,652 square foot industrial building located at 700 Ramona Avenue in Philadelphia, PA. LBA Realty purchased the property from SBG Real Estate who initiated the redevelopment of the asset. Total consideration for the transaction was nearly $28 million and over $283.32 per square foot. At the time of sale, the building was fully leased to Amazon who will utilize the location for same-day delivery operations. Tony Rod and Andrew Landolfi of LAEP represented ownership in leasing the facility to Amazon. The ten (10) year lease commitment by Amazon is valued at nearly $12 million.
The Capital Markets group consisting of Bob Yoshimura, Joe Hill, Eric Mattson, and Connor Sanbower, represented SBG Real Estate in this sale.
"The site's inner-city location in conjunction with Amazon's tenancy attracted widespread interest to the opportunity," said Yoshimura.
This building sits on 17.50 acres of prime industrial land in Northeast Philadelphia and provides parking capacity for 352 delivery vans. Amazon's lease encompasses both building and parking areas as the need for vehicular storage is paramount for the execution of same-day delivery operations. Amazon's parking requirement pushed the developer to forgo renovations to a second building and instead raze the existing facility to provide for the heavy parking requirement. This facility adds to a growing number of facilities Amazon operates in Philadelphia.
"The site offers convenient accessibility to Interstate 95, and its excellent location within Philadelphia will provide same-day delivery capabilities to this densely populated area of the city," added Hill.
Read More About The Capital Markets Group