Conceived and Built by Brokers, for Brokers
Every commercial real estate firm claims to be different …. We are. A model, predicated on equity, has helped propel Lee & Associates to its current status as the largest broker-owned commercial real estate firm in the nation.
Pride of ownership; it yields a level of purpose and satisfaction that's basic to market economy and is as timeless as the American Dream itself. Here at Lee & Associates of Eastern Pennsylvania ('LAEP') we've embraced that core belief, and reflected it our office structure, wherein ownership in our company is a primary goal for all agents and brokers on our team.  Why?
PRIDE
Performance, Respect, Integrity, Dependability, and Equity
Performance – When it's your name on the line, you perform! Our client-centric focus is raised to new heights by ownership of that at which we excel; service. Our team is noted for world-class industry knowledge and service delivery and, as Principals, we relentlessly protect our brand and our name by ensuring the very best for our clients.
Respect – "Individual commitment to a group effort: That is what makes a team work, a company work, a society work, a civilization work." -- Vince Lombardi
Principals aligned by common ownership not only respect each other, they are vested in each other's success. Divisiveness seen in our competitor's shops, as agents scramble for territory client share, is supplanted by mutual goals of like-minded owner/agents.
Integrity – As principals, we comport ourselves so that, when our clients and staff think of work ethic, honesty, and integrity, they will think of us.
Dependability - Our long-lived client relationships offer the best testimony to our dependability. Without it, all of our ability, work, and dedication would be for nothing.
Equity- Helping our team create wealth through ownership not only benefits the individual, but also lifts the team, and the company. While LAEP is well known for its generous commission splits, the potential for equity provides opportunities to agents that, elsewhere, are reserved for the privileged few.
Agent Opportunities

---
Currently recruiting for Principal, Vice President and Senior Associate Positions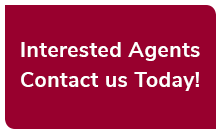 Employee & Internship Opportunities

---
Brokerage & Research Internships
Yearly / Summer 2019
Work alongside our agents in their daily routine, acquire on the job knowledge from market leaders and the mentorship to advance into an Associate role.
Locations: Mechanicsburg and Fort Washington, PA
Interested? Email us at easternpa@lee-associates.com
Why Lee?
Our Culture enables talented individuals to become top-performing commercial real estate agents while positioning you with a national leader.
Lee & Associates benefits
EQUITY
Lee & Associates is a company built by brokers, for brokers. As a shareholder you have the opportunity to build wealth beyond the deal.
FREEDOM
We believe that quality time outside the office is vital to our satisfaction at work. Contract agents have the ability to make their own schedules and work when it's best for their clients.
OWNERSHIP
More than a place to earn commissions. Own a part of the enterprise and have a voice in how it is operated. Share in both the profits and the capitalized value of the firm.
Additional Lee & Associates benefits
⟩ Better Splits
⟩ Strategic Partnerships
⟩ Best Practice Library
⟩ Client Services Associates
⟩ Top-notch Research & Technology
⟩ Marketing / Public Relations
Lee & Associates of Eastern Pennsylvania is an equal opportunity employer. Lee & Associates of Eastern Pennsylvania does not discriminate in employment opportunities or practices on the basis of race, color, religion, sex, national origin, age, disability or hereditary cellular or blood trait, sexual orientation, marital status, or status as a disabled or Vietnam area veteran, or any other characteristic protected by law.