Commercial real estate is valuable for both businesses and property investors, especially in the suburban and metro Philadelphia market. From warehouses to manufacturing plants and beyond, a quality facility will bring opportunities for businesses to grow and for investors to maintain a steady cash flow. Work with a trusted team to help you navigate the industry and buy or lease the best property for your needs.
Among the top Philadelphia commercial real estate companies, Lee & Associates is here to find listings and broker deals that put the power to earn in your hands. Work with your local agent or CRE broker in Philadelphia for competitive rates on commercial facilities for sale or lease in Bucks, Chester, Delaware, or Montgomery Counties.
Commercial Listings in Suburban and Metro Philadelphia, PA
To maximize your profits, choose a commercial property that targets specific needs. Philadelphia and its suburbs are home to various types of commercial real estate, and Lee & Associates of Eastern Pennsylvania LLC will find one that works for you.
Industrial: Including warehouses, manufacturing plants, cold storage facilities, and more, industrial properties enable businesses to do what they do best with greater efficiency and provide consistent revenue opportunities for investors. We'll help you find a warehouse for sale in Chester County, PA, that meets all your needs.
Retail: Storefronts with plenty of floor space and room for growth are in high demand. Buy or lease retail space from Lee & Associates of Eastern Pennsylvania LLC to engage with your local economy and boost profits.
Office space: Successful businesses need on-ground office spaces featuring strategic design choices that enhance productivity and improve employee engagement. Grow your business or give a local startup their shot at success by purchasing or leasing office spaces in Philadelphia's suburbs.
Medical: As the healthcare industry continues to grow, so does the demand for conveniently located and accessible medical office spaces. Purchase or lease properties in eastern PA to maintain quality patient care in your region.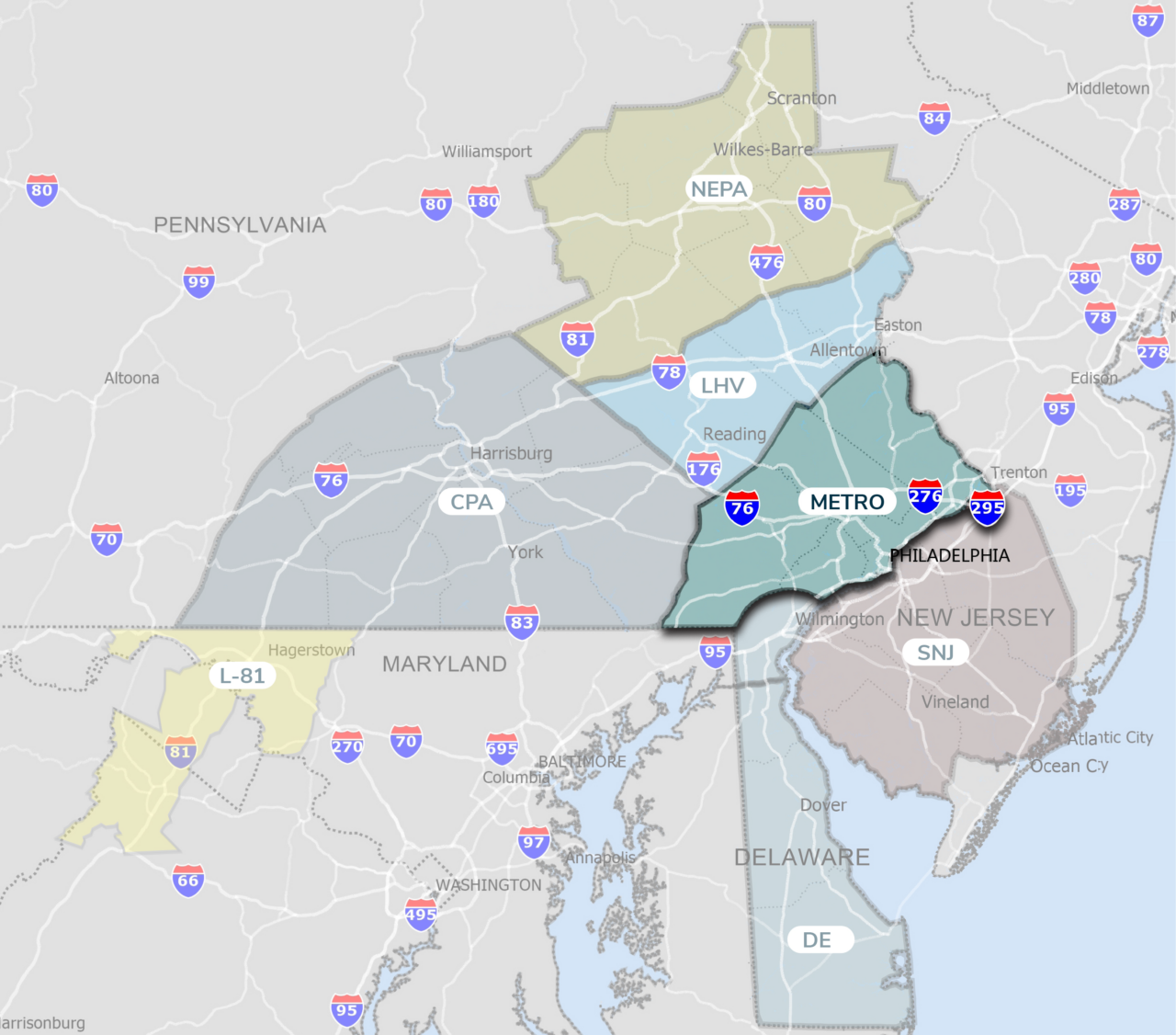 Benefits of Owning Commercial Property in Philadelphia, PA
Are you looking for a reliable way to expand your investment portfolio? Purchasing commercial real estate in the Philadelphia area can be a stable and lucrative decision for any investor or organization. With Lee & Associates on your side, you'll find opportunities to:
Make investments you can trust: Commercial real estate is a reliable source of revenue for investors. When local businesses succeed, your investment thrives.
Grow your business: A quality workspace gives you the freedom to conduct business and attract customers. Choose Lee & Associates to buy or lease at a rate that optimizes your profitability in the short term and upon resale.
Engage the local market: Philadelphia and it's suburbs have many commercial properties and plenty of customers or businesses to support your investment.
Access numerous markets: Chester County and all of suburban Philadelphia are conveniently located outside near multiple airports, railroads, highways and ports, ensuring your accessibility to customers or businesses in Philadelphia, New York and Washington, D.C.
Get Started With Lee & Associates of Eastern Pennsylvania LLC
Investors and businesses in suburban Chester County can count on Lee & Associates of Eastern Pennsylvania LLC for dependable representation and competitive listings for commercial real estate in and around Philadelphia. For more information or to get started with your commercial real estate broker in Philadelphia, contact a local agent or visit our Philadelphia office at 220 W. Germantown Pike, Suite 200, Plymouth Meeting, PA 19462 USA.