Are you searching for the right property for your growing business? Whether you're looking to expand or want an investment property that can generate cash flow in the coming years, commercial real estate can provide you with these benefits and more. The real estate brokers at Lee & Associates of Eastern Pennsylvania LLC can help you find properties that meet all your aims.
We've got southern New Jersey's commercial real estate covered. We have a wide selection of properties for sale and lease to meet the needs of businesses and individuals who are searching for the right fit. Our properties are available across the area, including Vineland, Ocean City and Atlantic City, NJ and more. Let our team help you find the right solution to your real estate needs that fits your financial resources as well.
Commercial Listings Available in Southern New Jersey
To maximize your profits, you need to find properties that meet your unique demands. Investing in high-demand properties can make it easier to find tenants. You can search for turnkey properties that will be ready for business as soon as you move your products onto the shelves or desks into the office. Whatever you're looking for in a commercial or industrial property in southern New Jersey, we can assist you today.
At Lee & Associates of Eastern Pennsylvania LLC, we have many types of commercial real estate properties for sale and lease. Work with us to discover:
Industrial: We can locate warehouses and other industrial properties that meet or can adjust to changing government regulations. Our properties include cold storage facilities, manufacturing plants and more.
Retail: Location is critical for retail properties. We can locate places in optimal locations with enough space to expand your business or start one from scratch.
Office space: Suitable office space will engage your employees and help your workers increase productivity. Our brokers can find properties with in-demand locations that will help you maximize your personal investment.
Medical: Medical office buildings are an outstanding investment due to the continued rise in demand for healthcare services. You can rent a medical facility to practitioners who will provide steady income over the long term.
Land: Southern New Jersey has many land investment opportunities. We look for plots of residential, transport or agricultural land that meet your demands.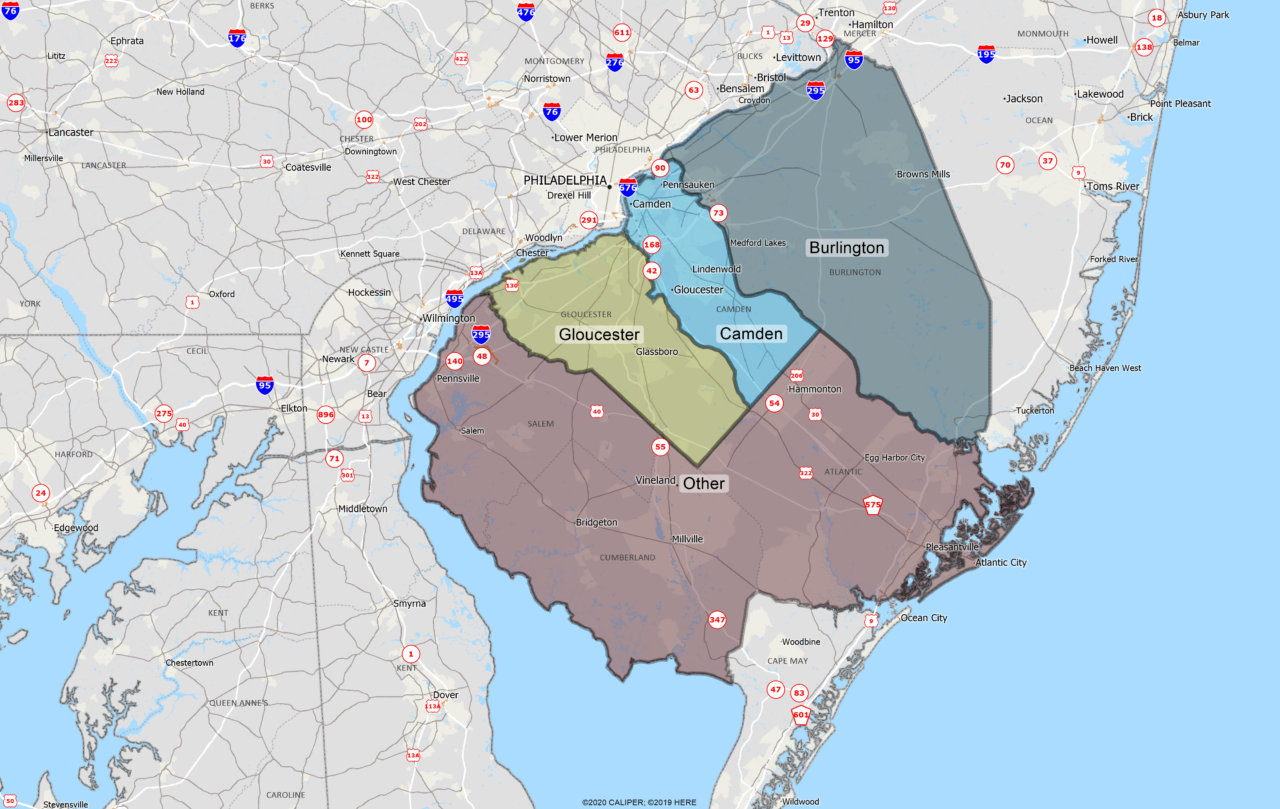 The Benefits of Owning or Renting Commercial Real Estate in Southern New Jersey
Why should you invest in warehouses, industrial or other commercial properties for sale or lease in southern New Jersey? The advantages include:
Investment: When you put money into real estate, you get a solid asset that will produce immediate income and grow in value over time.
Growth: Buying or leasing a better space for your business opens opportunities for further development.
Area industry: The thriving business community throughout southern New Jersey is a welcoming space. This area can nurture young entrepreneurs or meet the demands of investors looking for businesses to occupy their spaces.
Location: Southern New Jersey is located close to many thriving cities, including Philadelphia and New York City. It boasts proximal access to airports, main routes to other cities, railways and several ports.
Your business will become a valued part of the community when you invest time and effort into the area. As a property or business owner, you contribute to area commerce and vitality.
Contact a Local Broker Today
Lee & Associates of Eastern Pennsylvania LLC offers the commercial real estate services you need throughout southern New Jersey. Are you a buyer searching for a property? Get started with us today by browsing our listings, contacting a local broker or visiting one of our offices in southern New Jersey.