ANDY
HIDALGO
Senior Vice President
Lee & Associates South Florida

Specializing in Multifamily Investment Sales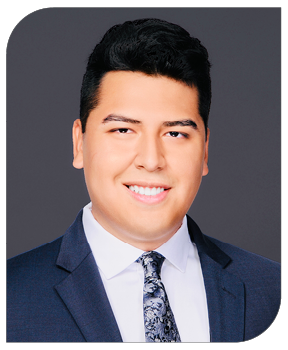 Andy Hidalgo
Senior Vice President
M: 407.256.9686
O: 305.235.1500 xTBD
ahidalgo@lee-associates.com
7925 NW 12th Street, Suite 301
Miami, FL 33126
Biography
Specializing in Multifamily Investment Sales
Andy Hidalgo is a Senior Vice President at Lee & Associates, specializing in the acquisition and disposition of multifamily investments nationwide with a focus on the Southeast.
Well known for his professionalism, integrity, aggressive negotiation tactics, and deep-rooted knowledge of the Southeast markets, Andy Hidalgo's comprehensive investor network, paired with his extensive experience with Multifamily properties, allows him to identify unique investment opportunities that suit his clients' needs. Andy can locate thriving locations and leverage his underwriting and marketing skills to position his clients for the greatest profitability and long-term financial success. Coupling detail-oriented financial modeling and an innovative, client-focused approach to brokerage make the ultimate difference in maximizing the value of a property. Whether advising a client through a 1031 exchange or bringing an asset to market, Andy thrives on driving outstanding performance for his clients by improving their investment position.
Prior to joining Lee & Associates, Andy Hidalgo worked at a national real estate advisory & brokerage firm in Manhattan, where he consistently ranked as one of the top brokers. Andy had also founded Hidalgo Companies LLC with business partner, Dave Greenberg, where he was responsible for the acquisitions, asset management, and property management of value-add multifamily properties. Andy has also had the opportunity to broaden his expertise through positions in software and infrastructure services, working as a technology consultant at one of the world's largest data enterprises, Oracle.
Andy Hidalgo graduated from the University of Florida Warrington College of Business with a Bachelor's in Economics and currently holds a Real Estate License in the state of Florida and New York.
Professional Affiliations
Urban Land Institute (ULI)
BS Economics, University of Florida
iMentor - helping high school students achieve college and career goals through online mentoring
ANDY
HIDALGO

IN THE NEWS...