DOMINIK M.
FISCHER
Vice President
Lee & Associates South Florida

Specializing in Office Landlord Agency & Tenant Representation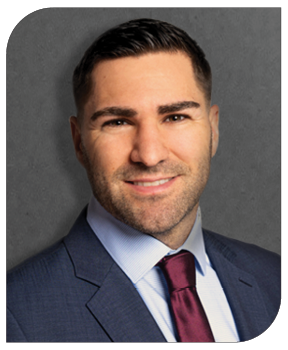 Biography
Specializing in Office Landlord Agency & Tenant Representation
Dominik Fischer serves as Vice President with Lee & Associates South Florida specializing in Office landlord agency and tenant representation throughout South Florida guiding real estate owners through the leasing, acquisition, holding, and disposition of their real estate assets.
With over a decade of experience in international sales and professional services, Dominik Fischer has been involved in business dealings across not only the South Florida region, but throughout the United States, Germany, China and South America. With a B.A. in international business combined with an entrepreneurial mindset, Dominik has always been passionate about building bridges across different cultures.
Prior to joining Lee & Associates South Florida, Dominik Fischer served as a Sales Manager leading the US Territory for a tech startup Blink.It helping businesses to create their own digital learning content and online courses from scratch working at the intersection of sales, (key) account management, and relationship management. He was also Sales Manager for INTRANAV, providing businesses the ability for digital transformation through digital supply chain, smart factory, & warehousing. Dominik's rich sales background coupled with his expertise and passion for real estate and servicing high-level international clientele makes him well suited to maximize the performance of his clients real estate assets from a unique lens.
Dominik Fischer enjoys giving back to the community and being involved in projects providing services to improve upon communities both locally and globally. In 2009, Dominik spent one year in Ecuador during which I initiated the foundation of a school orchestra and collected funds in Germany to buy 20+ music instruments which still exist today.
BA International Business-International Trade, University of Cologne Business School
DOMINIK M.
FISCHER

IN THE NEWS...