MARGARITA
RODRIGUEZ
Vice President
Lee & Associates South Florida

Specializing in Industrial Sales & Leasing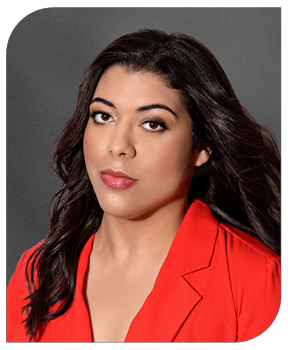 Margarita Rodriguez
Vice President
M: 786.537.6020
O: 305.235.1500 x
mrodriguez@lee-associates.com
7925 NW 12th Street, Suite 301
Miami, FL 33126
Biography
Specializing in Industrial Sales and Leasing
Margarita Rodriguez is Vice President with Lee & Associates South Florida specializing in Industrial Leasing and Investment Sales in Miami-Dade County. Leveraging a diverse background and experience in mortgage financing, SBA loan processing, property management, sales & leasing, along with her passion for real estate and extensive market knowledge, Margarita is driven to provide exceptional service for her clients real estate needs.
Prior to joining Lee & Associates, Margarita worked as a Senior Loan Processor for Home Point Financial Corporation ensuring and processing various types loans for residential and commercial properties. Prior to that, she also worked as a Loan Processor with the US Small Business Administration (SBA) assisting with opening and closing of SBA 7a loans for small business owners, where she developed a deep understanding for financing requirements funding new and small businesses to support their operations and real estate needs. In addition, Margarita has previous experience working as a Property Manager and Realtor with Worldwide Properties where she honed her affection for real estate preparing and facilitating lease agreements and legal documents and managing all aspects of a 75-unit multifamily property in Miami, Florida.
Margarita was born and raised in Miami, and is fluent in both English and Spanish. She graduated from the Florida International University with a bachelor's degree in Political Science and is licensed in the State of Florida for Real Estate, Notary Public, and Mortgage Loan Origination.
2022-Present, Vice President, Lee & Associates South Florida
2020-2022, Sr Loan Processor, Home Point Financial Corporation
2019-2020, Loan Processor, US Small Business Administration (SBA)
2019-2020, Mortgage Loan Originator, Family First Funding, LLC
2019-2020, Property Manager/Realtor, Worldwide Properties
BA, Political Science, Florida International University
Florida Realtor Associate SL3445113
Florida Mortgage Loan Originator NMLS #1838910
Florida Notary Public Commission #GG 978938
MARGARITA
RODRIGUEZ

IN THE NEWS...