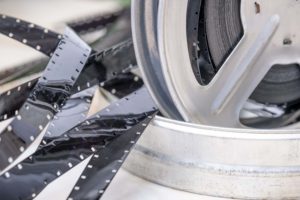 "Extremely welcoming. Easy to get to. User friendly. Not a lot of stress. That southern charm really makes working here enjoyable."
It's no wonder Georgia has become a prime film location in the world with comments like the above from industry professionals. With a temperate climate, a low cost of living, an international airport with direct flights everywhere in the world, urban city life of Atlanta, parks, lakes, beaches, mountains and a diverse, welcoming population, Georgia offers the complete package for film and television production.
Currently there are 48 feature films, TV reality shows and TV specials/series being filmed in Georgia. There are 7,956 Georgia USA approved locations for professionals to film in the state of Georgia, and Metro Atlanta (Cobb, Dekalb and Fulton counties) makes up 23% of these 7,956 locations.
According to the Motion Picture Association of America and article by Variety, the Georgia film and TV industry has created more than 92,000 jobs paying close to $4.6 billion wages. In the 2018 fiscal year, ending June 30, Georgia hosted a record 455 projects that had a direct in-state spend of $2.7 billion and an overall economic impact of $9.5 billion. That represents close to a 4,000% increase over 2007, the year before the state's tax credit was increased from 9% to 30%. Pre-incentive bump, the economic impact was just $242 million.
The production tax incentives are a huge lure for projects to pick Georgia. Currently there is a 20% base transferable tax credit with a potential extra 10% Georgia Entertainment Promotion (GEP) if an embedded Georgia logo/link to ExporeGeorgia.org/film is listed on the project's landing page. To read more highlights on all of Georgia's incentives, click HERE.
As the tax incentives have grown, so has Georgia's film infrastructure. Near a dozen stage operators offer over 75 purpose-built stages in Georgia, 18 of which are located at the 700-acre site at Pinewood Studios Atlanta which opened in 2014 and is the largest soundstage complex in the US. Vacated warehouse facilities have been transformed into production headquarters, such as actor-filmmaker Tyler Perry's new site for Tyler Perry Studios which was a former military base in South Atlanta.
"Avengers: Infinity War," "The Hunger Games: Catching Fire & Mockingjay," "Forest Gump," "The Walking Dead," and "Stranger Things" are a few familiar films and TV shows shot in Georgia. Lee & Associates – Atlanta is excited to watch the Georgia film industry grow and thrilled more industry professionals choose Georgia as home for their next project!
The information and details contained herein have been obtained from third-party sources believed to be reliable; however, Lee & Associates Atlanta has not independently verified its accuracy. Lee & Associates Atlanta makes no representations, guarantees, or express or implied warranties of any kind regarding the accuracy or completeness of the information and details provided herein, including but not limited to the implied warranty of suitability and fitness for a particular purpose. Data sources: CoStar Group, Atlanta Business Chronicle, Curbed and Bisnow. All information sourced by Georgia.org, Variety.com, Tyler Perry Studios and Motion Picture Association of America.