Q2 2021 Atlanta Office Market Report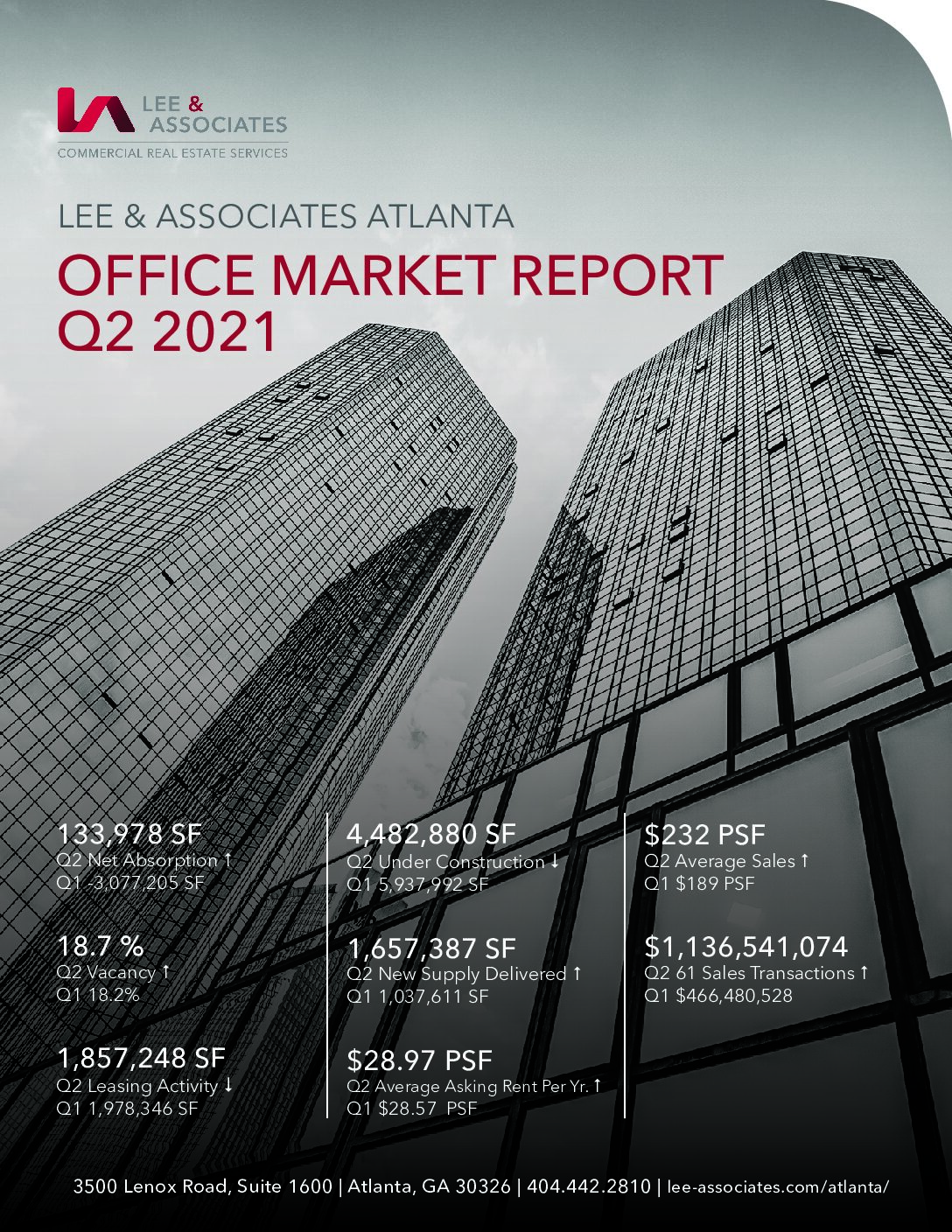 Quarter two was another tough quarter for the Atlanta office market. Many office buildings are running at less than 35% capacity, as the goalpost for workers to return to the office has moved until after Labor Day. Net absorption was a positive 133,978 SF for Q2, the first positive absorption quarter in a year. Average asking rental rates increased $.40 over Q1 moving up to $28.97, while 1.6 MSF of new space delivered and under construction inventory dropped from 6 MSF to 4.5 MSF.
For Net Absorption, Central Perimeter has the best quarter with over 275,620 SF of absorption, while Downtown suffered from a negative 293,872 SF of absorption. Midtown still commands the highest average asking rental rates at just over $40 PSF, while South Atlanta is at $21 PSF. Midtown is now the highest at 22.5% and South Atlanta the lowest at 11.3% in terms of the vacancy rate.
To read the full report, click the button below!