LEE & ASSOCIATES GROWS NORTHEAST PRESENCE WITH LATEST EXPANSION: BOSTON, MA
April 30, 2020 (BOSTON, MA) – Lee & Associates, the largest broker-owned commercial real estate firm in North America, announces the opening of a Boston, Massachusetts location. The office will specialize in tenant representation for office, life sciences, industrial, and retail clients, with plans to strategically recruit teams that will grow their agency and capital markets capabilities in Boston and the larger New England market.
Lee & Associates Boston will be led by Eric Solem, Ty Janney, and Robert Elmer, J.D.  Their team of professionals has already cultivated a strong client roster that includes a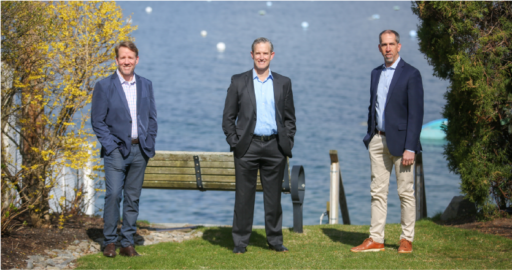 number of international firms operating in the technology and bio/life sciences industries.
"We are incredibly excited about the addition of this talented group in such an important geographic region for Lee & Associates.  We have spent quite a bit of time in Boston and are very confident that this is the best entrepreneurial team of brokers and leaders in the market. They have outstanding resumes, excellent client connectivity, and have already been successful in winning and servicing business delivered by Lee & Associates professionals around North America," said Lee & Associates CEO, Jeff Rinkov.
Janney joined Solem to launch Landmark Real Estate Advisors, LLC. in 2008, and together with Bob Elmer continued to grow the firm to where they successfully serviced over 300 active clients. Prior to their move to Lee & Associates, Solem, along with Janney and Elmer served as managing principals of the firm.