LEE & ASSOCIATES BROKERS LANDMARK DEAL FOR 33-ACRE LAND SALE
Hopewell Development LP makes huge strides in DFW Metroplex with second land acquisition in two years
(March 7, 2021 – DALLAS, TX) Lee & Associates Dallas Fort Worth, one of the largest privately-owned national real estate firms, anno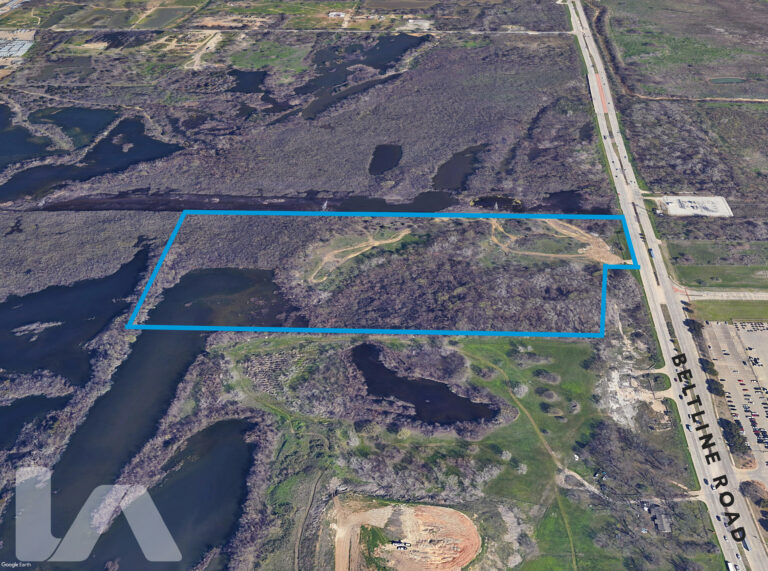 unced today the sale of 33 acres of land in an off-market transaction for Hopewell Development LP ("Hopewell").
Lee & Associates' Alex Wilson, Nathan Denton, and Reid Bassinger represented the Calgary-based development company in their second land acquisition in the DFW metroplex. The Lee & Associates team represented Hopewell in early 2021 on their purchase of 21 acres in the Alliance submarket for a project currently under construction, Champion's Circle Business Park.
The 33-acre parcel is located at 2451 S Beltline Road in Irving, Texas with the obvious advantage of location and access to the DFW transportation system including Interstate 30, President George Bush Turnpike, Texas Highway 183, and more. In addition, the existing population continues to rise steadily adding skilled labor to an already established market.
Hopewell, headquartered in Calgary, Canada, and carries over 25 years of strong development experience throughout North America, hasn't yet shared plans for the development of the land. Their expansive and successful portfolio includes industrial, flex office, and retail experience.
For more information, please contact Lee & Associates' Alex Wilson at awilson@lee-associates.com, Nathan Denton, SIOR at ndenton@lee-associates.com, or Reid Bassinger, SIOR at rbassinger@lee-associates.com.
For additional information on Hopewell Development, please visit their website at https://www.hopewelldevelopment.com/.