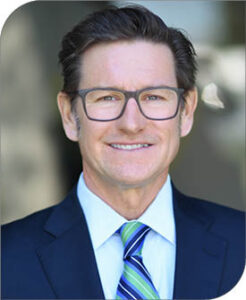 Biography
Jonmark Fabiano has represented regional clients in the leasing and acquisition of real estate facilities throughout Southern California. The majority of his work has been in leasing office space ranging in size from 5,000 to 100,000 square feet. Mr. Fabiano has completed over 220,000 square feet of office leasing and sales in Central and South Orange County, as well as over fifty separate real estate transactions totaling over 10 million dollars in the last year.
Career History/Professional Recognition
Jonmark Fabiano joined Lee & Associates Commercial Real Estate Services in 1998 as an Associate in the office leasing and sales division. Mr. Fabiano was appointed Partner/Vice President with the Orange office in 2003 after being one of the top five producing office specialists in 1998, 1999, 2000 and 2002. Mr. Fabiano has been recognized with numerous awards, including:
Top Five Office Producer (2000-2003)
Associate of the Year – Lee & Associates – Orange, Inc. (2001)
Rookie of the Year –Lee & Associates – Orange, Inc. (1999)
Affiliations/Education
Mr. Fabiano holds a Bachelor of Arts Degree from Loyola Marymount University. While in school, he competed nationally as a member of the Lacrosse Team, and received multiple academic and athletic awards.
Partial Client List
Pacific Coast Funding
Ferruzzo & Ferruzzo
Spectrum Land Services
AMG Realty Investors
Atomic Investments
Stadium Properties