Recruitment Tactics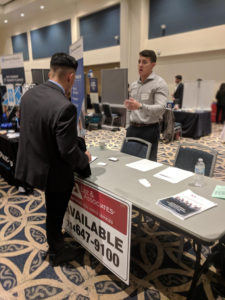 Over the last few weeks, you may have seen us representing our office at local college career fairs. Our aim in attending these events is to create exposure to our company and what it offers to college graduates, entering the workforce. This year, we brought two of our newest commercial real estate team members, as our offices' representatives.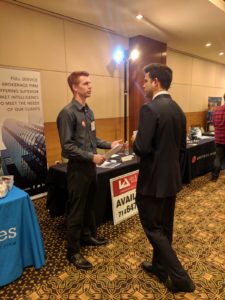 Training For Success
In July 2018, Lee & Associates Commercial Real Estate Services, Orange launched a 6-month training program to it's newest recruits and commercial real estate industry leaders. The program was designed to recruit and mentor a new commercial real estate professional in the Lee University tradition.  For (25) weeks the training program consisted of training, coaching, mentoring, and ultimately, practicing.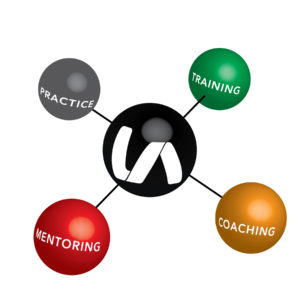 Likewise, this training program was created, in part, to avert the harsh reality that (7) out of (10) new hires, within the commercial real estate industry, fail during their first year. Allen Buchanan, SIOR, Principal, and Shareholder and Bob Sattler, President, Managing Principal, and Shareholder led the training program. Buchanan noted that the training programs had one goal in mind.
"We want new talent to obtain autonomy and mastery of the commercial real estate industry," Buchannan said.
Onboarding The Future
As of March 2019, (3) runners/trainees remain, and of them are working their way into becoming associates, and hopefully, on to principals: Connor Howland, Robert Degen, and Ryan Magarian.  ? Each runner has his own mentor(s), with the end goal being that they reach partnership in (5) years.

What's Next?
For those looking to work in the commercial real estate industry, we have good news! This summer, we are looking to onboard (5) interns! We are focused on those bright individuals who have a competitive spirit, strong work ethic, and excellent interpersonal skills. These qualities are key ingredients that enable a candidate for continued success in commercial real estate. A college degree and some sales experience are preferred, but necessary. If you would like to learn more about our hiring process, or if you are interested in applying for a Summer internship, please email bsattler@lee-associates.com.
More About Lee & Associates Commercial Real Estate Services-Orange
Lee & Associates Orange provides the commercial real estate user, owner, and developer with real solutions to their business and operational space requirements. Lee & Associates Orange has (45) + professionals practiced in selling and leasing of industrial, office, flex, retail, land, and medical properties. Since 1983, we have assisted clients throughout Southern California with a focus on Orange County, Western Riverside County and the Mid-Counties area of Los Angeles. For the latest news from Lee & Associates Orange, visit Lee & Associates Orange or follow us on Facebook, LinkedIn, Google+, Instagram and Twitter.
---
by Bob Sattler,  Managing Principal & President Lee & Associates Orange