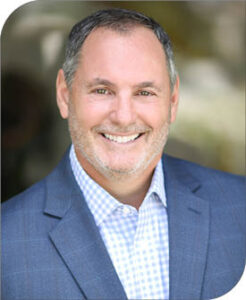 Biography
Rob started as a broker in the Orange County and Mid Counties marketplace focusing on both Landlord/Seller and Tenant/Buyer representation. One of Rob's recent transactions involved repositioning a client's assets from apartments to industrial investments. Some of Rob's additional projects have included extending and expanding a client's three distribution locations totaling over 200,000 square feet, to independently initiating and completing a commercial condominium conversion, as well as, various types of city interaction to assure a tenant's use approval. He also has valuable experience in management of commercial properties, and in package preparation for financing or refinancing properties. Rob has been strongly involved with the YMCA of Orange, serving as the head of the Board, its Chief Volunteer Officer (CVO) in 2012/2013. An avid hiker, he helped establish a catalog of 20 2-hour hikes in the Orange/Villa Park/Anaheim Hills area. Rob is also very involved with family and his children's school and extracurricular activities. His three sons all played competitive water polo. His oldest son graduated from the University of California Berkeley, and his middle son graduated from the Air Force Academy. His youngest son currently attends the University of California, Santa Barbara.
Career History/Professional Recognition
With multiple transactions selling and leasing commercial properties over the past 30 years, Rob has diverse experience in the commercial real estate field that includes Seller and Landlord representation, Buyer and Tenant representation, and Investment and Business Park sales. Rob has been Top Producer, after having the highest volume of transactions in the Lee & Associates – Orange office consistently over the past five years. CCIM (Certified Commercial Investment Member) This designation, presented by the Commercial Investment Real Estate Institute on June 7, 1995, after completion of courses and a final exam. Known as the "MBA of Commercial Real Estate".
Affiliations/Education/Interests
California State University, Fullerton (1988) Bachelor of Arts (Business Administration with emphasis on Real Estate Finance)
Certified Commercial Investment Member (CCIM), Commercial Investment Real Estate Institute (1995-present)
Owner/Managing Member, RMK3 Investments
Supporter & former Chief Volunteer Officer (CVO), YMCA of Orange
Road Cycling in 100 mile "Century" bicycle rides
Family Camping
Partial Client List
Trico Realty, Inc.
California Hi-Lites Inc.
Alvarez Family Partnership
Jackbilt/Classics Properties
Rachael & Andrea Properties
Bayharbor Properties
Rosemeade Oil Products
Acme Solar
Link Industrial Properties
Empire Graphics
Sekai Properties, LLC
The Jahangiri Family
Wentworth Enterprises
The Tomasian Family