Prepare Your Commercial Property for Spring and Summer

Northeast winters can be rough on your building's exterior. Is your property ready for the elements of spring and summer? When spring approaches, you may want to start preparing your building for the conditions these seasons bring. It's likely there will be something that needs repairs, or there may be improvements you want to make. By keeping up with routine maintenance during seasonal changes, you can save both time and money.
Seasonal Property Maintenance
Spring and summer bring varying temperatures and weather conditions, and preparation for each season will vary. Follow the tips below to prepare your commercial property for the spring and summer seasons.
Tips for Commercial Property Spring Maintenance
With spring comes showers, snowmelt, warming temperatures and cool nights. To help you prepare your commercial property for these conditions, we've compiled the following tips:
Assess the property: Has your snow contractor damaged curbs or landscaping? Now is a good time to document the damage. Does the exterior of your building need to be power-washed or painted? Have you noticed dripping water over the winter? Is your current space meeting your needs? Are you looking to expand, or add a second facility? Spring can be a good time to address these concerns.
Clean up the exterior: Pick up leaves and limbs left behind by winter winds, prune flowers and purchase new flowers to improve your property's curb appeal. Examine flowerbeds, shrubs and trees for damage.
Address overgrown plants and damaged turf: If there is damage to turf in a high-traffic area or you have diseased plants, address these issues in the spring. Disease can spread among plants and destroy a large area quickly, so take action as soon as possible.
Mulch and edge landscape beds: Review the status of your landscaping contract and apply fresh mulch, as winter can cause your mulch to break down.
Determine which repairs to make in the summer: Start securing estimates for paving repairs, asphalt sealing and line striping if needed.
How to Prepare a Commercial Building for Summer

Summer brings hot weather, sunshine and growth. To prepare your commercial property for the conditions of the summer season, follow the tips below:
Check irrigation system: Before you turn your irrigation system back on, check to see if there are any problems. Examine the valves, check for any wear and tear, test the water pressure and remove obstructions from sprinkler heads like dirt.
Check for roof damage: Before the summer weather sets in, inspect for roof damage. Summer often brings storms, and if your roof is already damaged, you may face a leaky roof. Look for cracks, holes or missing shingles. If you notice damage, hire a professional to fix it promptly.
Schedule HVAC service: Do you have a service contract on your HVAC units? If not, summer is a good time to have them serviced. Though your HVAC system should be serviced regularly, this is especially important before the summer weather hits. Check the filters and replace them as needed.
Check the lights: Adjust timers for outdoor lights, as summer brings longer days. Additionally, repair frayed wiring, replace burnt-out bulbs and clean light fixtures.
Contact Us for Property Management Services
To prepare a commercial property for spring or summer, you may want the assistance of a commercial real estate service provider. At Lee & Associates of Eastern Pennsylvania LLC, we provide a full list of commercial real estate brokerage services, including:
Sales
Leasing
Site acquisition
Tenant representation
Landlord and buyer representation
We handle projects as a team, taking a collaborative approach, and we assemble the appropriate team to work on individual projects. We have a Central Pennsylvania office at 4550 Lena Drive, Suite 104, Mechanicsburg, PA 17055 USA and a Suburban Philadelphia Office at 220 W. Germantown Pike, Suite 200, Plymouth Meeting, PA 19462 USA. Contact us at Lee & Associates of Eastern Pennsylvania LLC for property management services. We're ready and happy to help!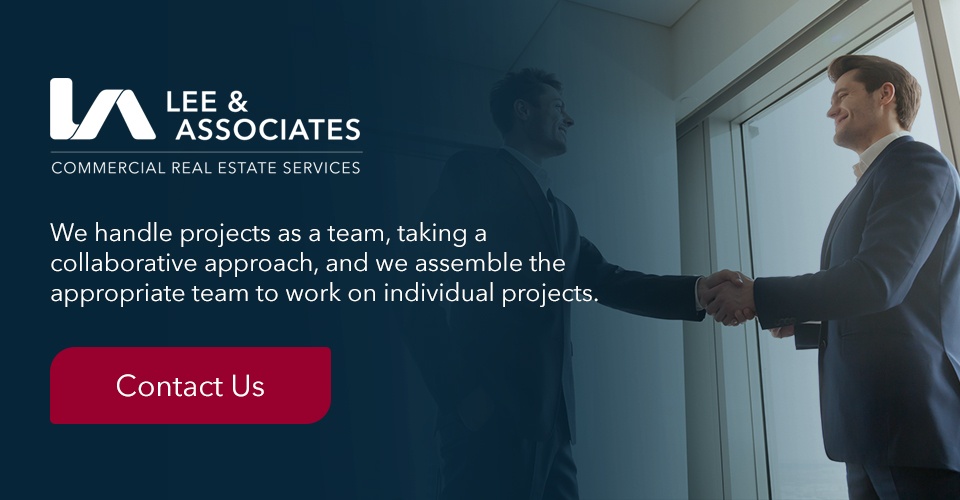 Learn More About Property Management