LOCAL EXPERTISE. INTERNATIONAL REACH. WORLD CLASS.
LEE & ASSOCIATES SAN DIEGO NORTH
Lee & Associates – NSDC delivers world-class service to an array of regional, national, and international clients - from small businesses and local owners to major corporate users and institutional investors. Our professionals combine the latest technology, resources, and market intelligence with their experience, and commitment to superior service to optimize client results.
We offer a broad array of real estate services tailored to meet the needs of our clients in each of the markets we operate in. Our agents are highly experienced in all real estate specialties, including office, industrial, retail, multifamily, investments, government assets, land development, and 1031 exchanges.
With specialty practice groups in each of these disciplines, our professionals regularly collaborate to make sure they are providing their clients with the most advanced, up-to-date market technology and information.
Our market covers a very large geographic area spanning from North San Diego County, to Downtown San Diego, south to Otay Mesa and the Mexico-United States border. We pride ourselves on the quality of our work and in making sure our clients are satisfied with our market insight and positive contributions to the success of every assignment.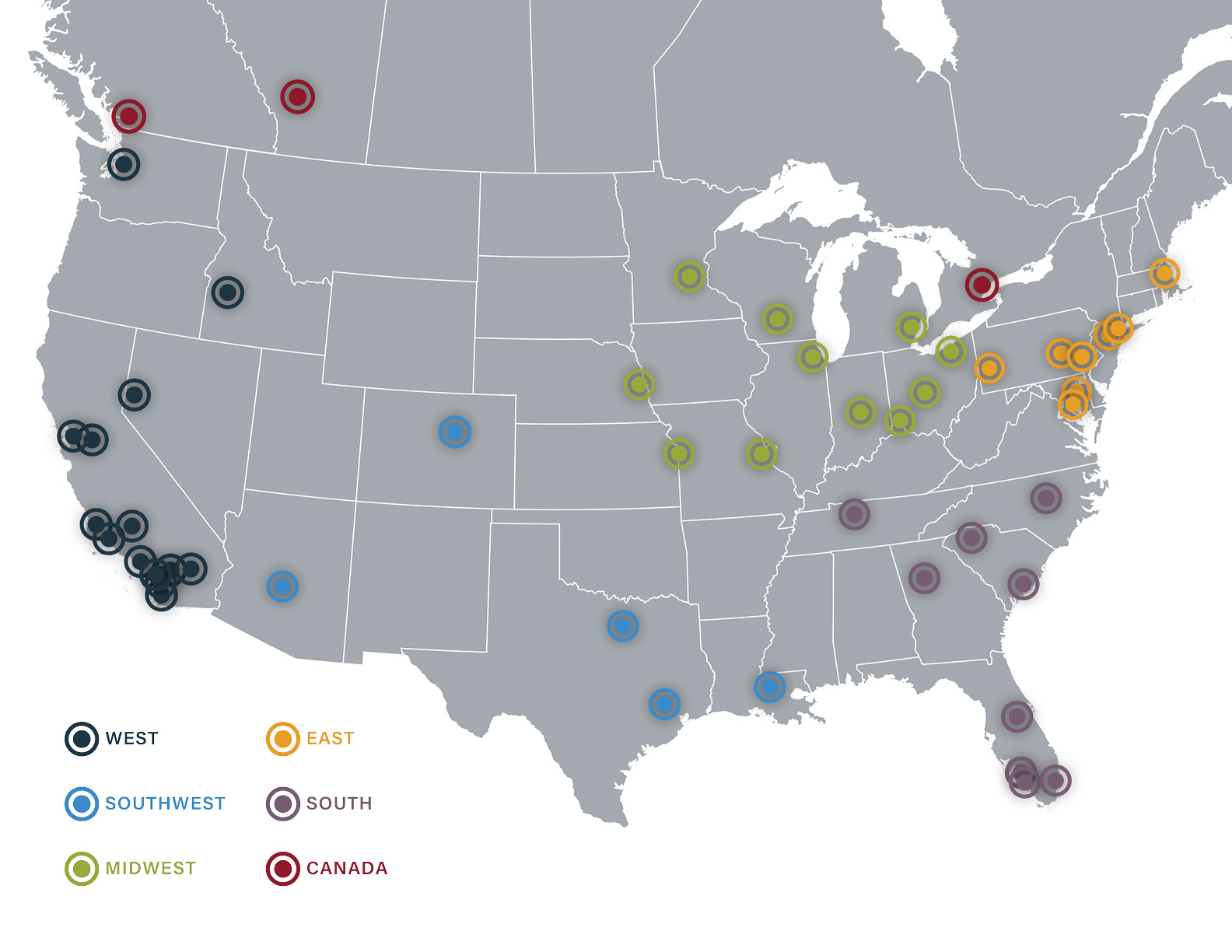 In 1979, Bill Lee's vision became reality when he opened the first office of Lee & Associates in Orange County, California. Every Lee office is owned and operated by the real estate professionals, all of whom benefit from the sharing of real-time market intelligence that is vital to the delivery of superior commercial real estate services. The unique service platform has attracted some of the most experienced and talented real estate professionals in the industry, all of whom share Bill's original vision of superior service through teamwork.
Our offices offer a broad array of real estate services tailored to meet the needs of the company's clients in each of the markets it serves. They include commercial real estate brokerage, property management, valuation, asset management and finance.
Now the largest firm of its kind in North America, the company's reach extends across the United States and Canada.
NEW FROM THE MEDIA CENTER...
LET OUR EXPERTS ASSIST YOU

If you are ready to get started on your next transaction or just need information to help plan your next move, connect with a Lee & Associates-NSDC professional for up-to-date market insight.