Retail Storefront Assemblage Closed for $3.9 Million on Busy SR-922 NE 125th Street Corridor in North Miami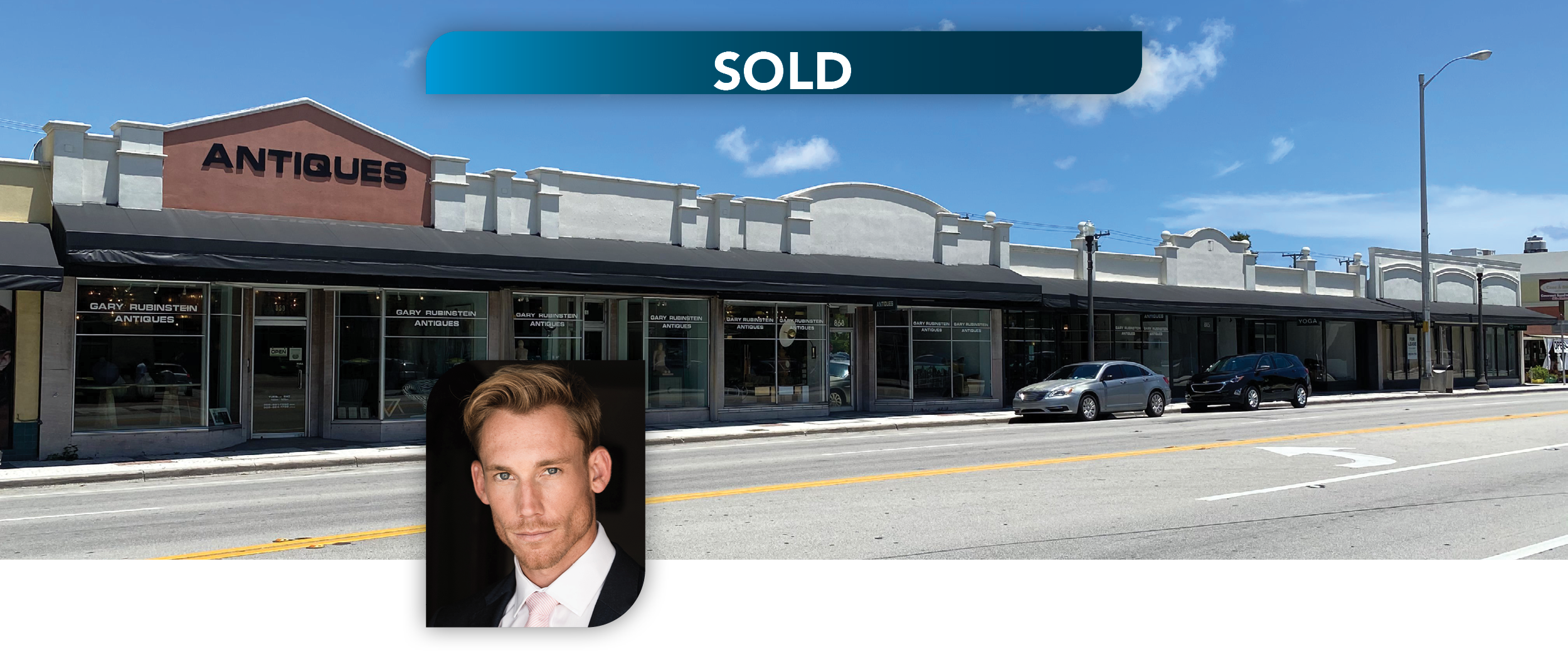 Calum Winsor Arranges Sale of Retail Storefront for $3.9 M on NE 125th Street Corridor in North Miami
MIAMI, Florida—January 18,  2021—Lee & Associates South Florida proudly announces the closed sale of a 14,368 SF multi-tenant retail storefront assemblage on half an acre at 859-890 NE 125th Street in North Miami, Florida. Lee & Associates South Florida Vice President, Calum Winsor, represented both seller, 859 889 NE 125 STREET LLC, and buyer, 859 NM RETAIL LLC, in the transaction.
Prior to marketing the property, the three-parcel assemblage had been impacted by the COVID-19 pandemic with several retail tenants vacating the property. Calum Winsor successfully managed a marketing strategy of leasing the vacant spaces to credit tenants including Payless Shoe Source, bringing the retail storefront property to 100% occupancy prior to negotiating the sale contract. The property closed on December 14th, 2020 for $3.9 million at $275/sf – trading over 20% above the highest closed comparable in that submarket, post-pandemic.
The ten-unit retail center features floor to ceiling retail storefront windows spanning over 200 feet of direct frontage to the nearly 32,000 vehicles per day along the busy SR-922 NE 125th Street Corridor that connects I-95 to one of Miami's most luxurious beach communities of Bal Harbour. The property is well positioned within North Miami's 'Neighborhood Redevelopment Overlay' as well as the 'Planned Corridor Development Overlay' and the 'Arts, culture and design overlay district (AOD)' for excellent future mixed-use redevelopment opportunity where several other similar developments are already underway.
About Lee & Associates | South Florida
Lee & Associates | South Florida is a full service commercial real estate brokerage firm providing the highest level of service to South Florida's diverse industrial, office, retail, multifamily, investment and land sectors. Our dedicated team of professionals is led by Matthew Rotolante, a 4th generation Miami native in a family that has owned and operated commercial property in the South Florida market since 1928. Our bilingual culture allows for open communications throughout the company, fostering collaboration and information sharing. In addition, the Lee & Associates' robust national network that sold and leased nearly $16 Billion in commercial real estate in 2019 offers clients a cross-market platform of services and expertise across all asset specialties and representation roles.
Lee & Associates is a commercial real estate brokerage, management and appraisal services firm. Established in 1979, Lee & Associates has grown its service platform to include offices in the United States and Canada. Lee & Associates provides superior market intelligence in office, industrial, retail, investment and appraisal to meet the specialized needs of our clients. For the latest news from Lee & Associates, visit lee-associates.com or follow us on Facebook, LinkedIn, Twitter and Link, our company blog.