5 Acre Self-Storage Development Site Sold for $5.5MM on South Miami-Dade County US-1 Corridor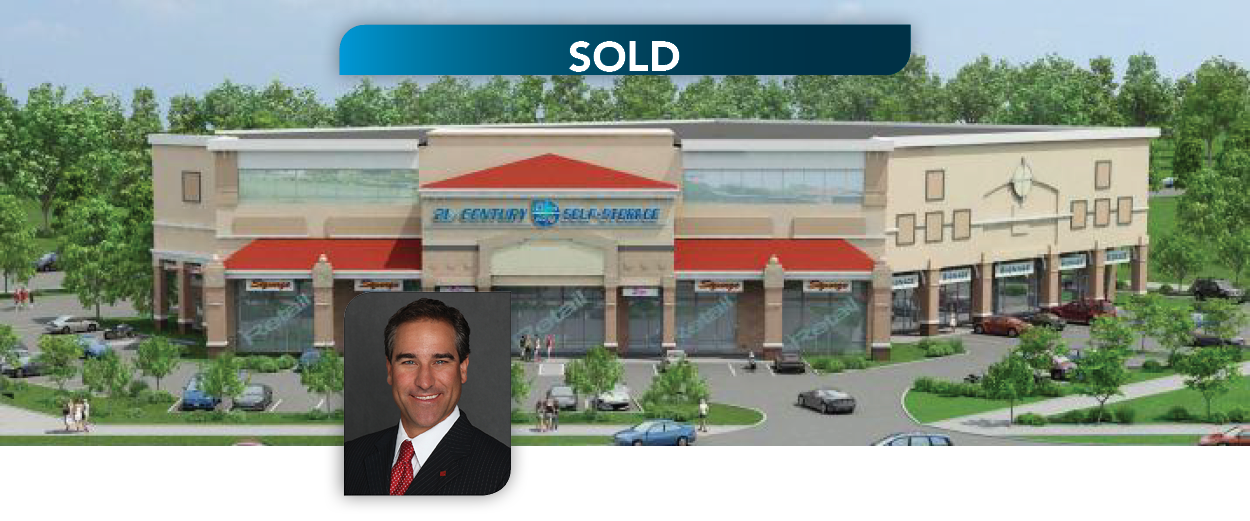 Lee & Associates President Matthew Rotolante Brokers 5 Acre Self-Storage Development Parcel in South Miami-Dade County
MIAMI, FL (MAY 23, 2022) – Lee & Associates South Florida President Matthew Rotolante brokers the sale of a 5 acre self-storage development site with prime frontage along US-1 in South Miami-Dade County, Florida. The $5.5 million sale of the two-parcel property located at 23815 S Dixie Highway in Miami, Florida closed on May 16, 2022.
Matthew Rotolante represented both the seller, Aetna Realty, and the buyer, Wakefield Development LLC, in the transaction of 217,800 SF of land for a premier Self-Storage development project.
The property had formerly been pre-approved with site plans in place for a self-storage development. The development would feature nearly 1,000 climate controlled storage units, outdoor storage, and ground floor retail storefronts with approximately 460 feet fronting US-1 South Dixie Highway's nearly 45,000 vehicles per day traffic. The property is ideally located near several major high density housing developments and poised to serve the rapidly-growing population in the surrounding neighborhoods with very little competition in the immediate area.
Construction costs continue to be an element developers are paying attention to for future projects, but Miami's incredible market is still attracting many developers and investors into the market.
"Every month we're having to readjust our numbers based upon the rising construction cost," shared Matthew Jacocks, Lee & Associates South Florida Principal who also sold a self-storage development project in North Miami in 2021. "There are two factors that are really happening right now, the rising construction costs and the rising interest rates, which affect the overall construction of projects."
South Florida remains a hot target for commercial real estate investors from all over the nation, according to Lee & Associates South Florida's Q2 2022 market report. And self-storage is still cultivating high demand with the recent population migration into the state in a post-covid market.
"With South Florida's recent boom in population, we need more indoor storage capacity for people to put their belongings," says Constantine Scurtis of Lynd Development Group who has also been active in self-storage development in South Florida. "Having completed storage projects over the past few years, we have a good feel of what the market is looking for."
About Lee & Associates | South Florida
Lee & Associates | South Florida is a fully vertical commercial real estate brokerage firm focused on industrial, office, retail, multifamily, investment and land sectors. Our dedicated team of professionals is led by Matthew Rotolante, CCIM, SIOR a 4th generation South Florida native in a family that has owned and operated commercial property here since 1928. Lee & Associates is the largest agent owned brokerage in the nation with Senior Agent's ability to earn profit share resulting in the highest splits while still receiving full resources, support and leads from our national network. Our collaborative and cheerful culture allows for open communications throughout the company, fostering the sharing of information and best practices to better enable client decision making.  The Lee & Associates' robust national network that sold and leased nearly $32.4 Billion in 2021 offers clients a cross-market platform of expertise and deal opportunities across all asset specialties and representation roles. For the latest news from Lee & Associates South Florida, visit leesouthflorida.com or follow us on Facebook, LinkedIn, Twitter and Instagram, our company local news.
Lee & Associates is a commercial real estate brokerage sales, leasing and management firm. Established in 1979, Lee & Associates has grown its service platform to include over 75 offices in the United States and Canada. Lee & Associates is the largest agent owned commercial real estate brokerage where agents get the greatest return for their efforts and hence are more committed and better enabled to provide superior results for their customers.  For the latest news from Lee & Associates, visit lee-associates.com or follow us on Facebook, LinkedIn, Twitter and Link, our company blog.