Incoming Luxury Brands Boost Wynwood Commercial Rents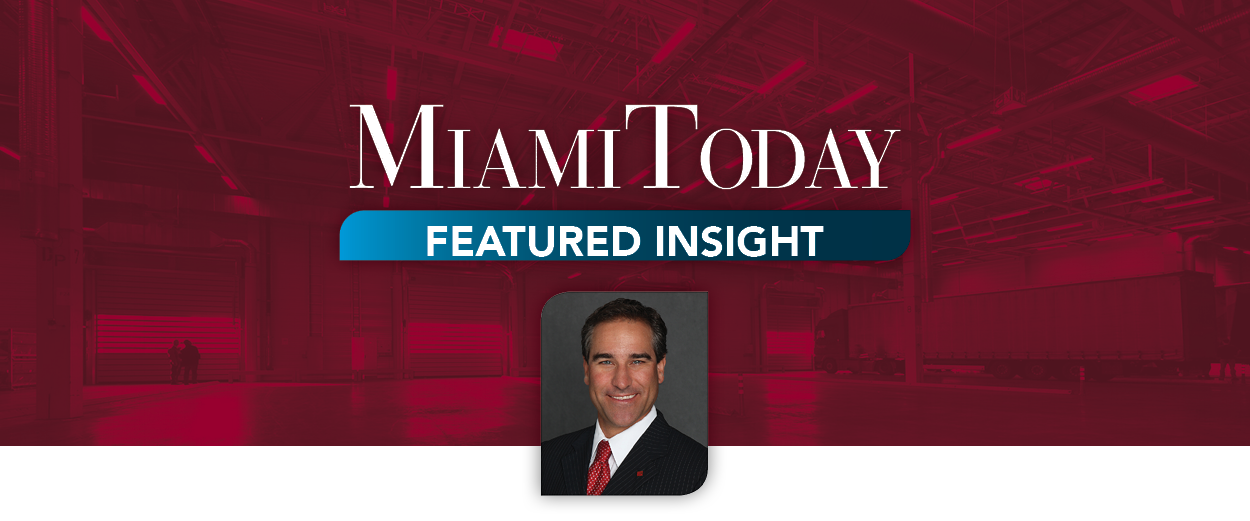 Incoming Luxury Brands Boost Wynwood Commercial Rents
November 2nd, 2023
Even though the commercial real estate market has stabilized in Wynwood, rents have remained high due to new luxury brands moving into the area and multi-use developments, according to local real estate
experts.
With the help of Miami Design District's development advances setting the tone in the area and attracting luxury brand giants, like Louis Vuitton, rental rates are around $65 per square foot for office space and upwards to $100 per square foot for commercial and retail spaces, according to Matt Rotolante, president of Lee & Associates South Florida."
Recently, there was a zoning overlay in Miami to allow for some of the buildings to be a little taller," he said, "and there's talk about adding another exit off 1-95 that would dive right into the middle of Wynwood versus the two ways that you normally get in there, which would make that area a little more vibrant, or a little more in demand."
Wynwood is seeing newer projects that are going to be mixed-use with the retail on the first floor, office or residential on the second floor, Mr. Rotolante said.
Brickell and Wynwood remain the most desirable submarkets, with both posting above S90 per square feet full service asking rents and collectively containing over 1.4 million square feet of product under construction, according to a JLL commercial and office space third-quarter report. Overall vacancies were posted at 16.3%, up 50 basis points year-over-year.
"One thing that's not going to change about Wynwood is the fact it benefits from the art world," Mr. Rotolante added, "like Art Basel that comes for almost a week every December, which has become an annual thing that happens within the Wynwood area. The art murals themselves have become a tourist attraction for people that visit from outside the area."
Trending commercial businesses include breweries, nightclub-style venues, and art popups. which are creating a tourist vibe," he continued. " It's a lot of high street concepts that are out of New York. You'll still have your typical lineup of tenants that you'll see in shopping centers, but in Wynwood, it's definitely a little more eclectic style of tenants that are moving in there.''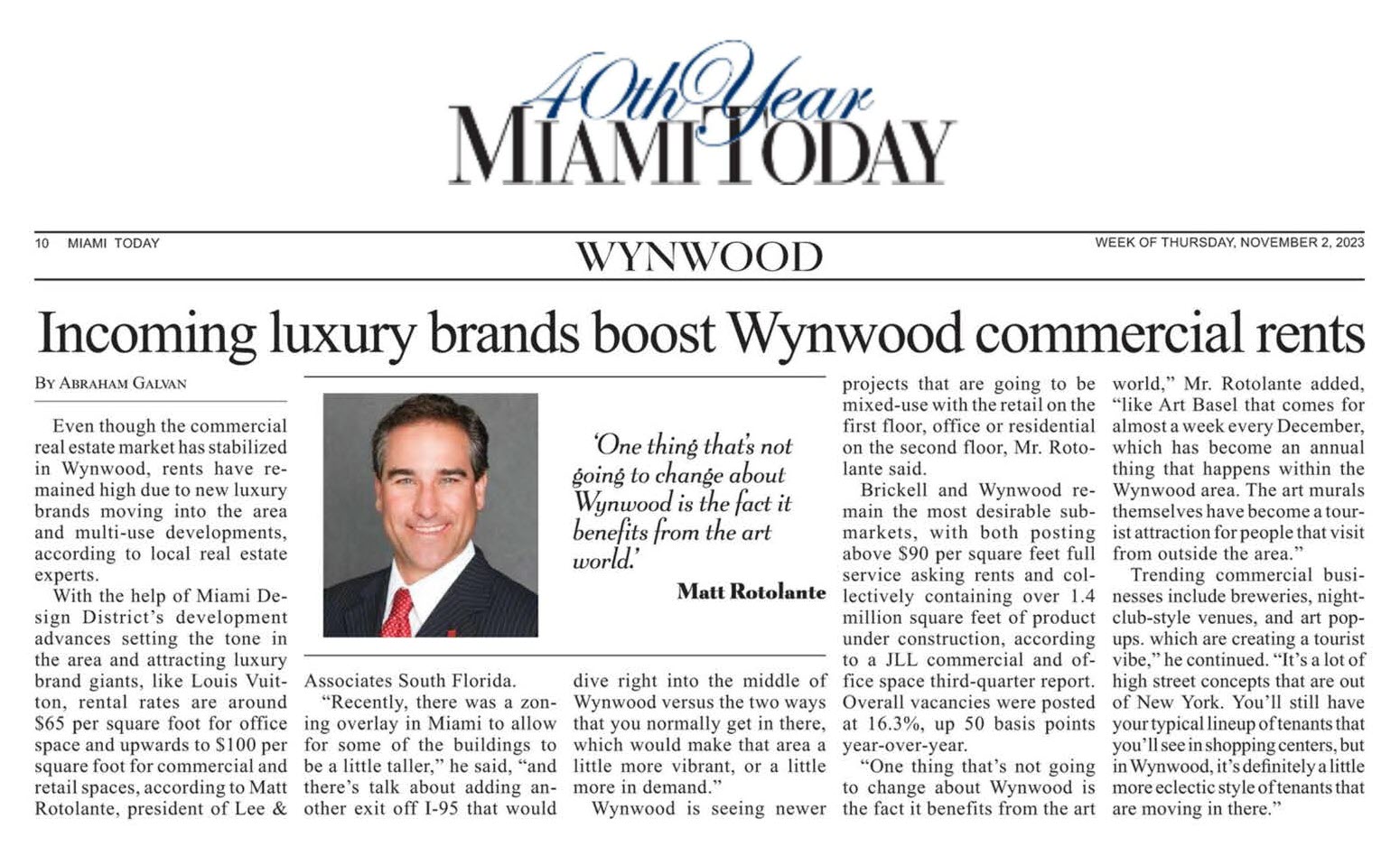 About Lee & Associates South Florida
Lee & Associates South Florida is a fully vertical commercial real estate brokerage firm focused on industrial, office, retail, multifamily, investment and land sectors. Our dedicated team of professionals is led by Matthew Rotolante, CCIM, SIOR a 4th generation South Florida native in a family that has owned and operated commercial property here since 1928. Lee & Associates is the largest agent owned brokerage in the nation with Senior Agent's ability to earn profit share resulting in the highest splits while still receiving full resources, support and leads from our national network. Our collaborative and cheerful culture allows for open communications throughout the company, fostering the sharing of information and best practices to better enable client decision making.  The Lee & Associates' robust national network that sold and leased over $32 Billion in 2022 offers clients a cross-market platform of expertise and deal opportunities across all asset specialties and representation roles. For the latest news from Lee & Associates South Florida, visit leesouthflorida.com or follow us on Facebook, LinkedIn, Twitter and Instagram, our company local news.
About Lee & Associates
Lee & Associates is a commercial real estate brokerage sales, leasing and management firm. Established in 1979, Lee & Associates has grown its service platform to include over 75 offices in the United States and Canada. Lee & Associates is the largest agent owned commercial real estate brokerage where agents get the greatest return for their efforts and hence are more committed and better enabled to provide superior results for their customers.  For the latest news from Lee & Associates, visit lee-associates.com or follow us on Facebook, LinkedIn, Twitter and Link, our company blog.