Are Suburban Office-to-Industrial Conversions Feasible?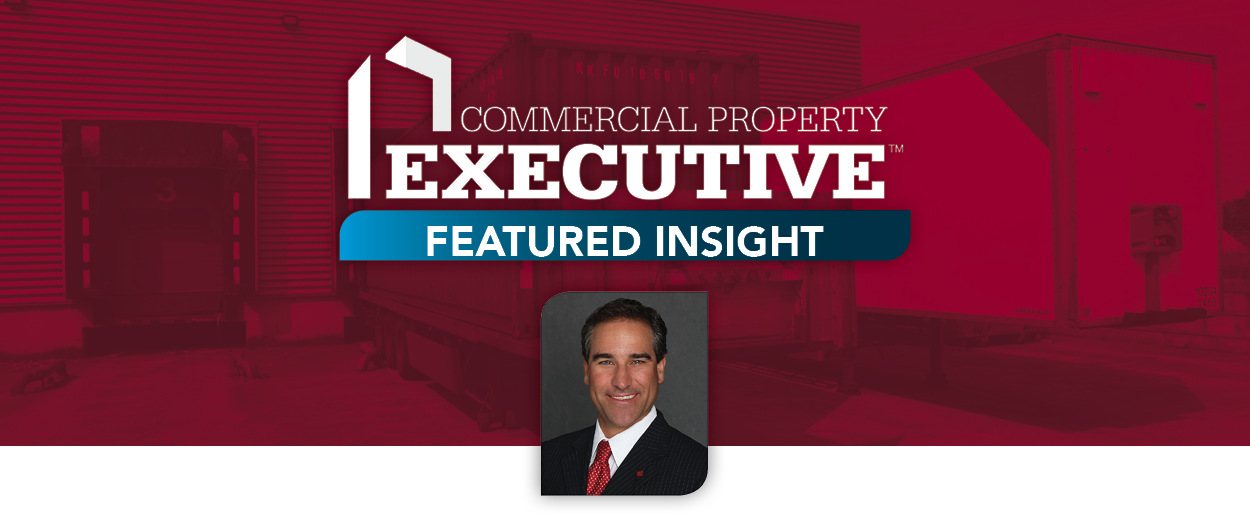 Are Suburban Office-to-Industrial Conversions Feasible?
November 13, 2023
Proximity to consumers—the main reason these projects make sense—can also make them less popular with local residents.
Last-mile industrial space remains much needed, while a lot of suburban office space stands empty. Converting abandoned suburban office space into industrial use makes great sense. But given headwinds, proposals to turn empty suburban office into in-demand industrial and the actual ability to do so can sometimes be two very different things.
"Office-to-industrial conversions are happening nationally from a geographic perspective but are primarily concentrated in markets where obsolete office coincides with strong industrial performance metrics, including Los Angeles, Chicago and Atlanta," Ermengarde Jabir, senior economist at Moody's Analytics, told Commercial Property Executive.
The Chicago suburbs are seen as particularly fertile ground for conversions, said Jim Adler, executive vice president of office services at NAI Hiffman in Oakbrook Terrace, Ill.
...
Also driving the trend of suburban conversions are changes in the ways Americans obtain goods, reported Matt Rotolante, South Florida president with Lee & Associates.
Once, the orientation of industrial real estate centered on retail storage. But e-commerce has amplified demand for direct-to-consumer, rather than direct-to-store delivery. That places a premium on last-mile distribution. Conversion-targeted office parks are within that last mile.
...
Rotolante noted that the very reason suburban office-to-industrial conversions make sense—excellent access to the homes of e-commerce-loving consumers—also makes them unpopular with nearby residents.
"People tend not to want to live near industrial," he said. "Trucks can be noisy and cause traffic issues, and there can be noxious smells or loud noises coming out of a manufacturing plant, and things that don't look so friendly or nice. In most cases, to change the zoning, you have to go before the neighborhood, while in other cases the municipality can okay the change. But it can be a challenge. People may fight the possibility of an industrial development coming in."
...
About Lee & Associates South Florida
Lee & Associates South Florida is a fully vertical commercial real estate brokerage firm focused on industrial, office, retail, multifamily, investment and land sectors. Our dedicated team of professionals is led by Matthew Rotolante, CCIM, SIOR a 4th generation South Florida native in a family that has owned and operated commercial property here since 1928. Lee & Associates is the largest agent owned brokerage in the nation with Senior Agent's ability to earn profit share resulting in the highest splits while still receiving full resources, support and leads from our national network. Our collaborative and cheerful culture allows for open communications throughout the company, fostering the sharing of information and best practices to better enable client decision making.  The Lee & Associates' robust national network that sold and leased over $32 Billion in 2022 offers clients a cross-market platform of expertise and deal opportunities across all asset specialties and representation roles. For the latest news from Lee & Associates South Florida, visit leesouthflorida.com or follow us on Facebook, LinkedIn, Twitter and Instagram, our company local news.
About Lee & Associates
Lee & Associates is a commercial real estate brokerage sales, leasing and management firm. Established in 1979, Lee & Associates has grown its service platform to include over 75 offices in the United States and Canada. Lee & Associates is the largest agent owned commercial real estate brokerage where agents get the greatest return for their efforts and hence are more committed and better enabled to provide superior results for their customers.  For the latest news from Lee & Associates, visit lee-associates.com or follow us on Facebook, LinkedIn, Twitter and Link, our company blog.