TOP-10 BEST PRACTICES
FOR PROPERTY OWNERS
Value-Add Strategies for Commercial Real Estate Property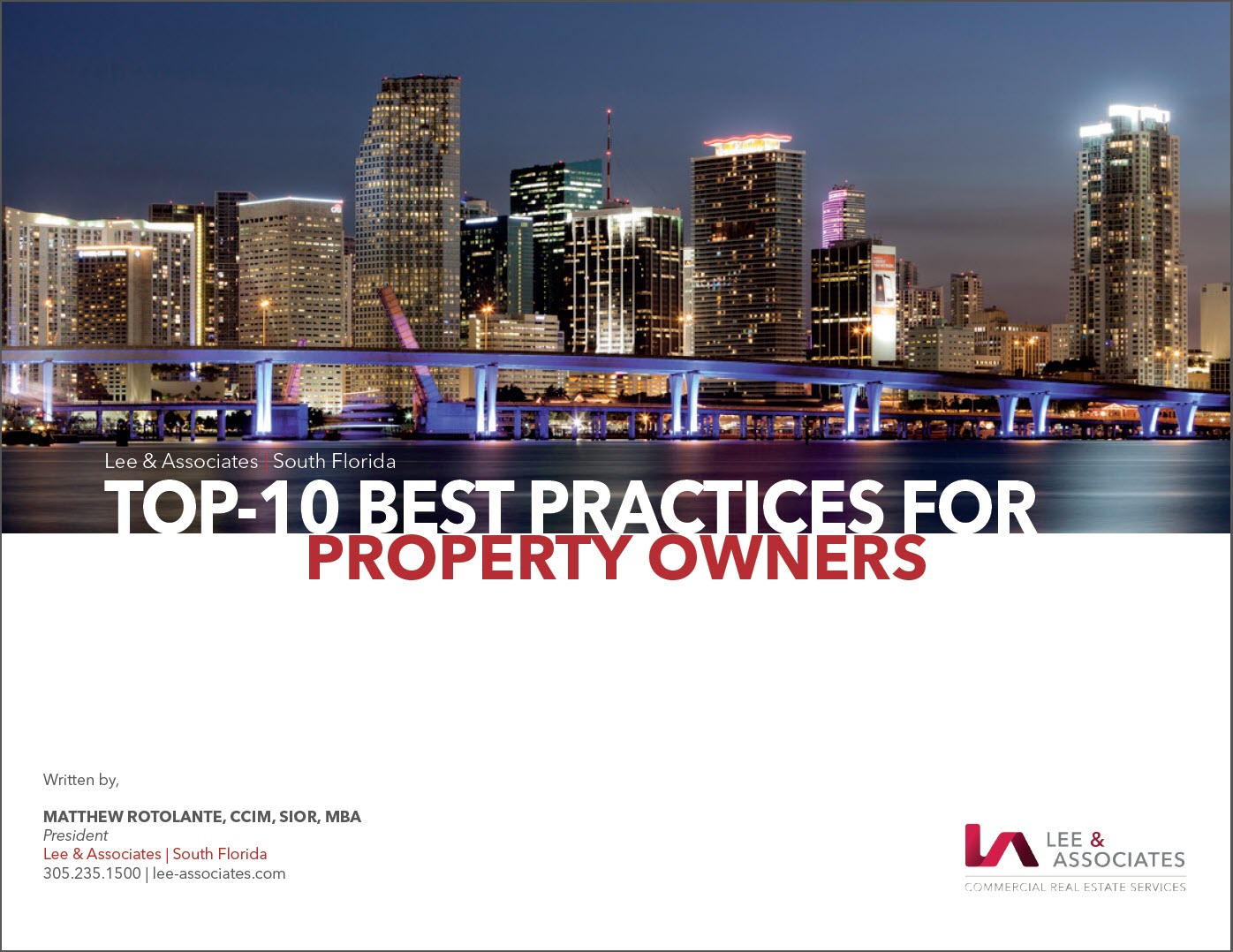 The following short, sweet and to the point article represent the accumulation of Matt Rotolante's decades long immersion in all facets of commercial real estate. They are comprised to form a holistic point of view in bite-sized, easily-digestible vignettes, so that you as a commercial property owner can properly assess your position, and whether or not you might benefit from one or more of these tried-and-true, secret sauce methodologies.
It could be that you are already taking advantage of some or most of them, but this is not to say that your strategy couldn't benefit from a cursory, 2nd opinion analysis by a trained professional. In other words, feel free to leverage the expertise of a wise, knowledgeable, and ethical commercial real estate advisor who has your best interest in mind. We are Lee & Associates South Florida, a top ten national commercial real estate brokerage, and yes we would love to help you sell, lease, and buy commercial real estate, but we understand that owners are not always in need of these services at all times. This is why we spend a great deal of time assisting property owners to increase their properties' value through the strategies herein with the trust that when you do need our services at some point in the future you will remember how we helped and let us represent you!
In addition, many of these strategies herein require the use of 3rd party professionals including accountants, attorneys, engineers, etc., for which our office is not licensed to provide. Wherein a strategy requires such a professional, it is our goal to introduce you to the best and brightest the market has to offer in these categories and with reasonable rates so that you'll get optimal results.
Best Wishes to You and Your Family!
Matthew Rotolante, CCIM, SIOR, MBA
President of Lee & Associates | South Florida