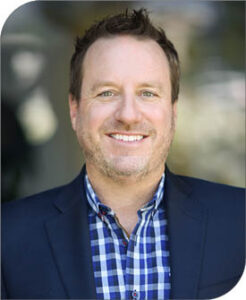 Biography
Brad Gilmer is a Principal/Shareholder of Lee & Associates - Orange, Inc. Brad specializes in industrial/flex brokerage in Orange County, Los Angeles County and Inland Empire Counties, California. Brad Gilmer services include the exclusive listing of industrial/flex properties for sale or lease on behalf of property owners and investors, individual company and national corporate tenant/buyer/sublease representation, industrial/flex land brokerage development, and investment property and portfolio acquisition on behalf of private and public investors. In addition, Brad provides various consulting services, such as, property valuations, sale/leaseback analysis, tenant lease renewal services, development analysis, tenant/buyer market surveys, and financing options.
Over 7 Million square feet, 100+ acres, and Five Hundred Million ($500,000,000.00) in transaction volume
Completed transactions across the United States and Canada
Extensive knowledge of the Orange County, Los Angeles, and Inland Empire Industrial/Flex Markets
Competitive Research and marketing for owners, users, investors, and developers of industrial/flex/land properties
Career History/Professional Recognition
Lee & Associates Top 10 Broker
Lee & Associates, Principal/Shareholder status in minimum time frame: 2005
Lee & Associates Top Sales Associate 2005
Lee & Associates Rookie of the Year 1995
CB Richard Ellis – Portland, OR, Top Sales Associate (Portland. OR): 1999
CB Richard Ellis – Portland, OR, Rookie of the Year (Portland, OR): 1998
Affiliations/Education
Bachelor of Arts (History, Minor in Business Administration and Finance) – University of Redlands, WA
Member, American Industrial Real Estate Association (AIR)
Partial Client List
Alexander's Mobility Services
Blaine Convention Services
Care Ambulance Services
Cobham Antenna Systems
Consolidated Container Company
Crown Realty Associates
The Dixie Group
Felt Bicycles
King Relocation Services
LASCO Fittings, Inc.
MAT Holdings, Inc.
O'Donnell Group, Inc.
PrimeSource Building Products
Rexford Industrial Realty
Shaw Industrial Properties
Saddleback Associates Inc.