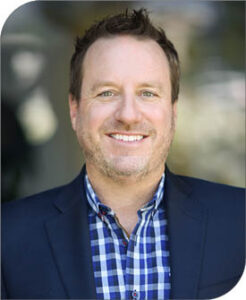 Profile
Brad Gilmer, as a Principal at Lee & Associates, focuses on the selling and leasing of industrial/flex real estate for the last 25+ years in Southern California (Orange, Los Angeles and the Inland Empire Counties, California). Brad has been working in the Orange office of Lee & Associates since 2001 and achieved Shareholder status in the minimum time frame of 3 years. Brad represents Institutional and local Owner/Users, along with representing clients nationally with the acquisition and disposition of facilities in other areas of the United States, as well as Canada.
Career Summary
7.6+ Million Sq. Ft. of Sale Transactions with over $947+ Million in Consideration
12.3+ Million Sq. Ft. of Lease Transactions with over $496+ Million in Consideration
107 Acres of Land Transactions with over $149+ Million in Consideration
1+ Million Sq. Ft. of New Building Construction Projects
Career History/Professional Recognition
Lee & Associates Top 10 Broker
Lee & Associates, Principal/Shareholder status in minimum time frame: 2005
Lee & Associates Top Sales Associate 2005
Lee & Associates Rookie of the Year 1995
CB Richard Ellis – Portland, OR, Top Sales Associate (Portland. OR): 1999
CB Richard Ellis – Portland, OR, Rookie of the Year (Portland, OR): 1998
Affiliations/Education
Bachelor of Arts (History, Minor in Business Administration and Finance) – University of Redlands, WA
Member, American Industrial Real Estate Association (AIR)
Partial Client List
Alexander's Mobility Services
Cobham Antenna Systems
Consolidated Container Company
Crown Realty Associates
The Dixie Group
Felt Bicycles
Form Grind
Goli Nutrition
O'Donnell Group, Inc.
Pacific Equities Group
Pacific Industrial
PrimeSource Building Products
Reuland Electric
Rexford Industrial Realty
Saddleback Associates Inc.