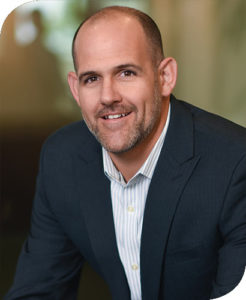 Biography
Joel Hutak joined the Lee & Associates-Orange office in 2013. Joel launched his real estate career in 2003 with Delphi Business Properties, and during his 10 year career was a regular member of the Delphi Presidents Club which resulted in the completion of over 200 Industrial transactions, from tenant and landlord representation to investment and land sales. Joel's unique blend of talents, gained from his previous experience, allows him to provide superior service to his clients. He has wholeheartedly dedicated himself to assisting his clients with honesty, integrity, diligence, and passion. Joel, a 10 year member of the AIR Commercial Real Estate Association, has an expertise in industrial properties in Cerritos, Buena Park, La Mirada and Santa Fe Springs.
Career History/Professional Recognition
He is a San Diego State University graduate with a Bachelor of Science Degree in Geology. Joel lives in South Orange County with his wife and two children. Outside of family and work, Joel likes to surf and would love to talk business over a round of golf!
Principal, Lee & Associates (2014 – present)
Agent, Lee & Associates (2013 – 2014)
Agent, Delphi Business Properties (2003 - 2013)
Affiliations/Education
Associates of Industrial Realtors (11 years)
Bachelor of Science (Geology) – San Diego State University
Partial Client List
Ahern Rentals
H & E Equipment Rentals
Novacap, a Dover company
TriMed Ortho
Polycoat Products
Classic Wire Cut
Summer Systems
WAI Global
MacadamiaOil
The Pros and Cons of the TBD Pricing Strategies October 14, 2019

The primary goal of every potential seller of real property is to achieve the highest price from a qualified buyer who will follow through the transaction in a timely manner. That simple fact is not likely to change any time soon. Given today's market conditions, you as a seller stand to achieve the highest price […]

Joel Hutak
A Two-Tiered System Emerges August 26, 2019

Industrial business owners in need of space are heading into a stiff headwind these days. Vacancy has fallen to record lows and lease rates and sales prices have soared to all-time highs. In previous real estate up-cycles, developers responded by building new inventory to take advantage of supply/demand imbalances. But, that was then and this […]

Joel Hutak
Game-changing Propostition Threatens Tenants March 19, 2019

As a tenant occupying industrial space, it is important for you to know about a looming threat to increase the property taxes passed through to you by your landlord. Necessary signatures have been obtained for a proposition to be placed on the 2020 General Election ballot that would split the property tax rolls and remove […]

Joel Hutak