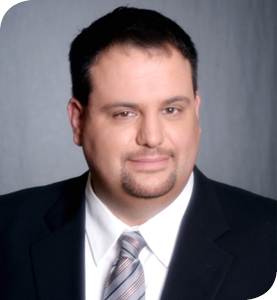 Christopher Larimore, Founding Principal
626.240.2788
clarimore@lee-associates.com
License ID 01314464
Download My Resume
PROFILE

As Founding Principal and former President of Lee & Associates - Pasadena Inc. Mr. Larimore continuously strives to optimize the full service brokerage experience for clients. As an active agent, he specializes in sales & leasing of office, medical and neighborhood retail properties in the San Gabriel Valley, Tri-Cities and Mid-Cities South Los Angeles markets.
CAREER SUMMARY/ PROFESSIONAL RECOGNITION
As a commercial real estate veteran, Mr. Larimore has completed over 1,000 leasing and sales assignments, representing in excess of 3.1 million square feet of commercial buildings reaching over $300,000,000 in transaction value. His high performance record is attributed to his business ideology of market knowledge, collaborative approach with the brokerage community and professional integrity. As a top professional in the commercial real estate industry, Mr. Larimore successfully utilizes his years of experience and expertise with tenant improvement costs, build out designs, project management, negotiating and the AIR contract to achieve his client's goals and objectives.
By adhering to high standards and providing honest representation Mr. Larimore's clients, as buyers, sellers or tenants, feel confident that they are receiving the best service in the industry.

SIGNIFICANT TRANSACTIONS (PARTIAL LIST)

100,000 SF - San Gabriel Valley Regional Center, Pomona (Tenant Rep & Build to Suit)
60,800 SF - Fin West Group, Ontario - $8,275,000 Sale
60,090 SF - 4 Jet Properties, Covina -$8,500,000 Sale
54,219 SF - Quest Realty Group, Commerce - $7,025,000 Sale
40,040 SF - Santa Fe Investors, LLC - $9,450,000 Sale
39,680 SF - Citrus Valley Health Partners, Covina - $7,400,000 Sale
34,172 SF - China Evangelical, West Covina - $6,500,000 Sale
32,523 SF - NTD Stichler, San Dimas (Landlord Rep)
32,000 SF - Enki Health & Research, South El Monte (Tenant Rep)
29,092 SF - CGBC Group, LLC, West Covina - $6,750,000 Sale
27,038 SF - Chung and Associates, Covina - $4,350,000 Sale
21,425 SF - Pathways Community Services, Pico Rivera - (Landlord Rep)
22,257 SF - United Nurses of California, San Dimas (Landlord Rep)
21,261 SF - Department of Corrections, Pomona (Landlord Rep)
20,546 SF - Arcadian Health Management, San Dimas (Landlord Rep)
19,352 SF - Haven Professional, Rancho Cucamonga - $3,175,000 Sale
18,040 SF - Enki Health & Research, West Covina (Tenant Rep)
16,600 SF - Altamed, Covina (Landlord Rep)
16,082 SF - Lucas Horsfall, Pasadena (Tenant Rep)
15,879 SF - Call The Car, Pasadena (Tenant Rep)
13,000 SF - Amsino International, Pomona (Landlord Rep)
11,540 SF - Teamsters Joint Council 40, Pomona (Landlord Rep & Landlord Rep)

REAL ESTATE EXPERIENCE

2018 to 2021— Lee & Associates-Pasadena, President
2016 to present— Lee & Associates-Pasadena, Principal and Founder
2005 to 2016 — Lee & Associates-Industry, Vice President /Principal
2003 to 2005 — Lee & Associates-Industry, Associate
2002 to 2003 — Lee & Associates-Ontario, Associate

EDUCATION/ AFFILIATIONS

University of California, Los Angeles – B.A.
SELECT CLIENT LIST
| | | | |
| --- | --- | --- | --- |
| Enki Health Services | Quest Realty Group | Bank of the West | Santa Teresita, Inc. |
| Kennedy Wilson | Grace + Grace Law | Automotive Club of Southern California | Miniso Corporation |
Latest news from Lee Pasadena