The Hidden Value in Commercial Parking Lots
If you are a new commercial real estate investor or business owner, your property may be an overlooked asset. Industrial lots are essential for businesses, making them also essential to investors.
An industrial outdoor storage yard allows e-commerce companies and other growing industries to store and ship their items more efficiently, making them an exciting opportunity for businesses and investors.
In this article, we'll dive into the investment opportunities associated with Industrial Outdoor Storage Yards.
Using Parking Lots for Outdoor Storage Yards or Industrial Outdoor Storage (IOS)
Parking lots have emerged as an asset class through their use as outdoor storage or industrial outdoor storage yards, making them an increasingly popular investment opportunity.
Industrial users with nearby businesses use IOS sites to store items they need, from truck trailers and construction materials to shipping containers full of inventory. We'll highlight a few of the business benefits and investment opportunities associated with IOS and information on it where you can typically find them.
Where are IOS Sites Located?
Since IOS sites generally service a business located elsewhere, they're most viable in metropolitan areas close to roadways that can handle a large truck volume. Common IOS sites range from five to 20 acres of uncovered land, with a small onsite office for management.
With today's e-commerce industry growth, the demand for more storage space continues to grow as well. Companies aim for land that provides enough room to overstock products with steady consumer demand, efficiently moving products in and out with trucks and trailers. A lack of industrial zoned land and various other factors have many end-users scrambling for only a few IOS sites today.
The Business Benefits of IOS
Logistics companies like Amazon, FedEx and UPS need IOS or truck terminals to maintain the efficiency of their business operations. With IOS, you can appreciate benefits such as:
Space for vehicles: IOS sites allow extra room to move goods from one truck to another without taking up extra space in distribution centers. They also allow vehicles to remain on the property, away from the core business office.
Short-term product storage: Both warehouses and IOS sites let businesses store overstocked products before shipping them to their next destination. However, IOS sites frequently offer shorter leases, giving companies greater flexibility in their storage options.
IOS is critical for e-commerce business models because they allow convenience and efficiency. Their benefits for business owners are quickly making IOS sites more and more prevalent as an emerging asset class.
Advantages of Investing in IOS
JPMorgan Asset Management is a national player investing in IOS due to its low upkeeping costs and a favorable ratio of supply to demand. IOS sites are critical investment opportunities for various reasons:
Simple to manage
Easy to lease
Reliable sources of revenue
Higher average cap rates than distribution centers
Higher renewal rates for tenants
While most leases for industrial outdoor storage properties make the tenant responsible for site and upkeep costs, investors may still need to replace pavement in areas where the weight of storage items exceeds the surface's capacity. However, as it becomes harder to find IOS sites, their price is increasing and attracting real estate investors from all over. This low supply and high demand have made IOS a highly valuable investment opportunity that's growing in residual value every day.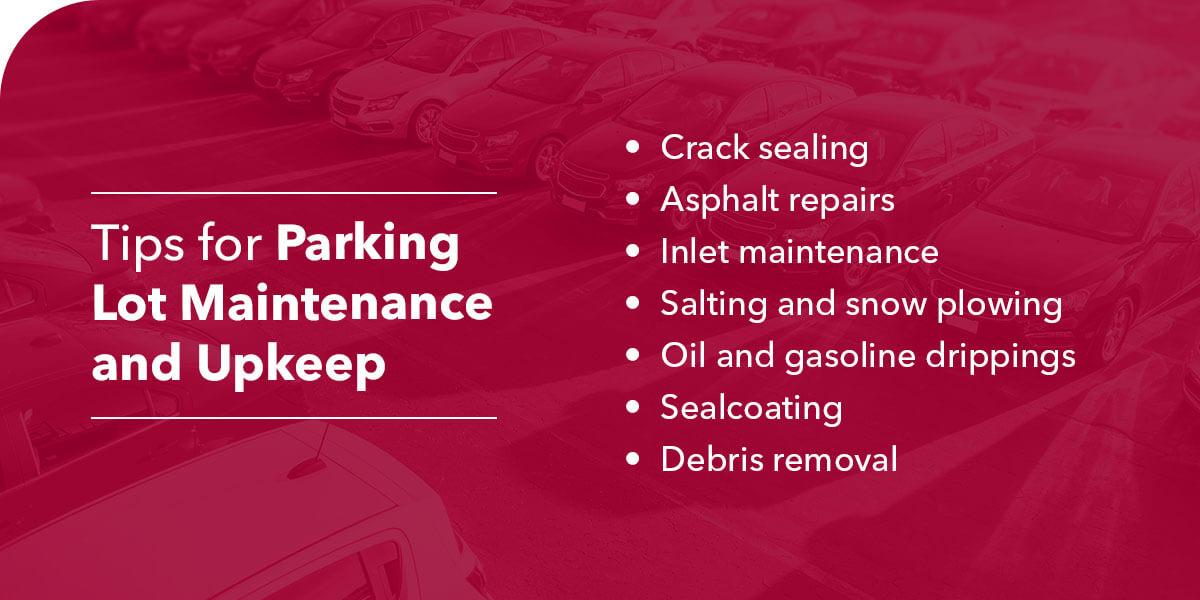 Tips for Parking Lot Maintenance and Upkeep
Once you have your commercial parking lot, you'll need to invest in its upkeep. Regularly inspect your parking lot for damages like cracks and potholes and repair them quickly. A facility manager can use preventative maintenance to extend the life of a parking lot while improving curb appeal and enticing customers.
Tips for maintaining and protecting business parking lots for customers and workers include:
Crack sealing: Crack sealing will keep your pavement's sub-base dry. When water seeps into cracks during the winter, the water will freeze, expand and contract to create potholes. It's essential to seal cracks to prevent potholes and safety hazards down the line.
Asphalt repairs: Repair any potholes with hot mix asphalt to prevent more cracks. Saw cut and remove any damaged areas to install new asphalt efficiently.
Inlet maintenance: Pavement's interior structure deteriorates when water seeps into maintenance holes and inlets. To promote a safe parking lot, inspect your catch basins to ensure they are structurally sound and the surrounding asphalt is intact.
Salting and snow plowing: Salt and plow your parking lot in the winter months to prevent liabilities caused by vehicle collisions or patrons slipping on ice. Keep in mind that salt and ice can deteriorate your inlets, so be sure to inspect them after heavy snowfall or freezing temperatures.
Oil and gasoline drippings removal: You should remove harmful materials like oil and gas drippings from your parking lot immediately. The chemical makeup of oil and gas removes the "glue" used to keep your pavement intact, so it's essential to clean all drippings to maintain a clean parking lot.
Sealcoating: Sealcoat your parking lot with a high-quality product every few years. Sealing your asphalt will boost its lifespan and increase curb appeal, keeping your lot healthy and aesthetically pleasing to attract patrons.
Debris removal: You can use a power washer or sweeper to remove trash and other debris from any type of parking lot. Doing so will improve the look of your parking lot, so shoppers regard your business as clean and approachable.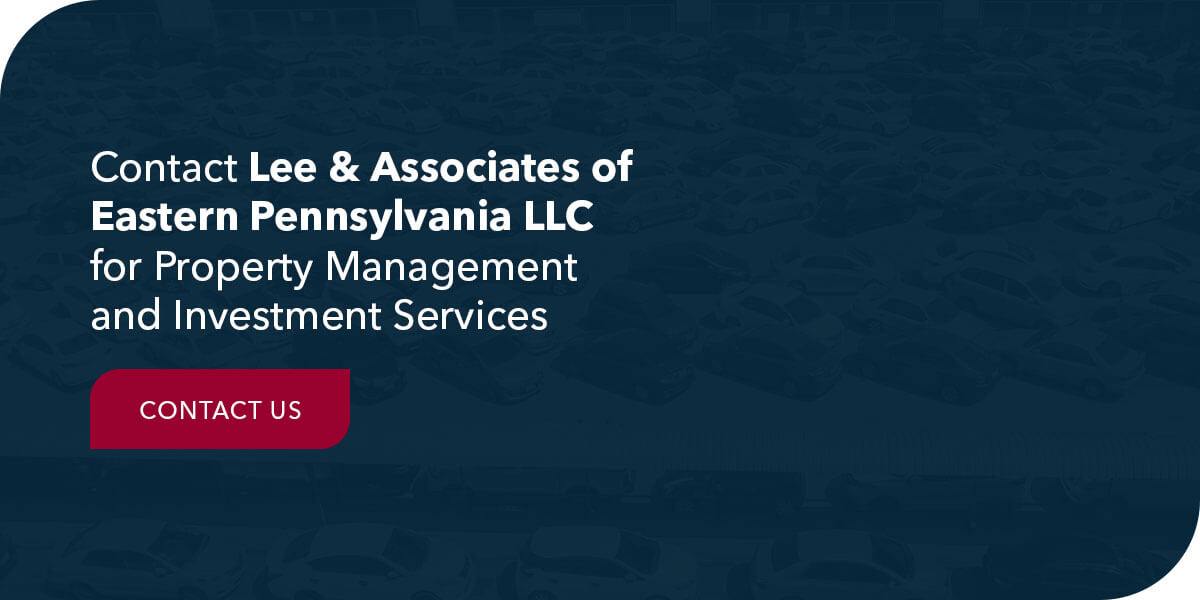 Read More About Investments