Cold Storage Heats Up For Real Estate Investors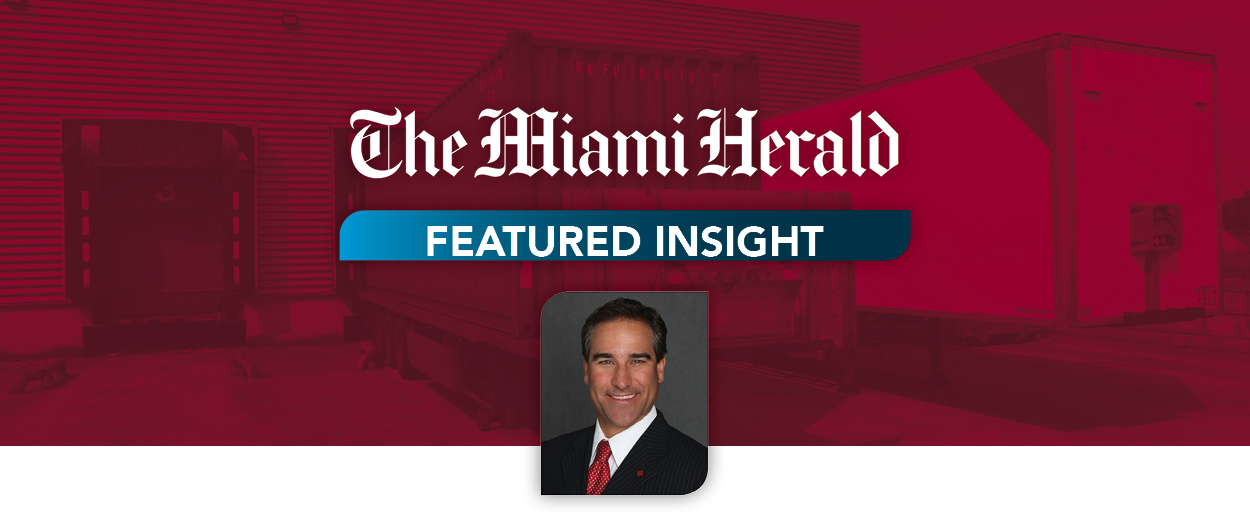 Lee & Associates South Florida President, Matthew Rotolante, SIOR, CCIM, was recently interviewed by The Miami Herald discussing the key factors contributing to investment focus on cold storage in South Florida. Over 400,000 square feet of new cold storage product is in the pipeline providing new supply for perishable pharmaceuticals, fresh flower distributors, perishable food industries and the hospitality supply chain.
With the cruise line industry introducing  new terminals and expanded fleets, a bolstering pharmaceutical market and growing international trade in Miami, the Cold Storage property niche is expected to grow over the next several years. Since Miami International Airport became the first U.S. airport designated in 2015 by the Geneva-based International Airport Association (IATA) as a "Pharma Hub," its pharmaceutical-products traffic has grown dramatically according to the article posted by the Miami Herald. Imports and exports of medicines and other pharma products at Miami International Airport increased by 49% in 2018, up from $3.7 billion in 2017 to $5.5 billion in 2018. Exports out of MIA were up by 22% and imports increased by 100%.
Restaurant and Grocery demand for cold storage are also playing key factors in the sectors growth. There is an increased demand for food as population continues to rise and the increasing amount of restaurants and cruise lines. According to the Herald, between 2017 and 2018, passenger traffic at the two ports combined grew about 3% — adding another 300,000 to the 9 million passengers filling up at salad bars, multi-course gourmet meals and onboard steakhouses. Cold-storage warehouses are also a key for online grocery stores that deliver goods directly from warehouses.
The Miami Herald tapped Matthew Rotolante for insight on market trends following another recent interview on Cold Storage trends published by Connect CRE.
"Matthew Rotolante, broker and president of Lee & Associates South Florida, a commercial real estate brokerage firm, also sees cold storage growing. Rotolante said that on top of his existing cold-storage leases of 150,000 square feet, he has signed two new leases for an additional 120,000 square feet...."