100,000 SF Fort Pierce Industrial Warehouse Facility Sold to Contender Boats, Inc for $5.5 Million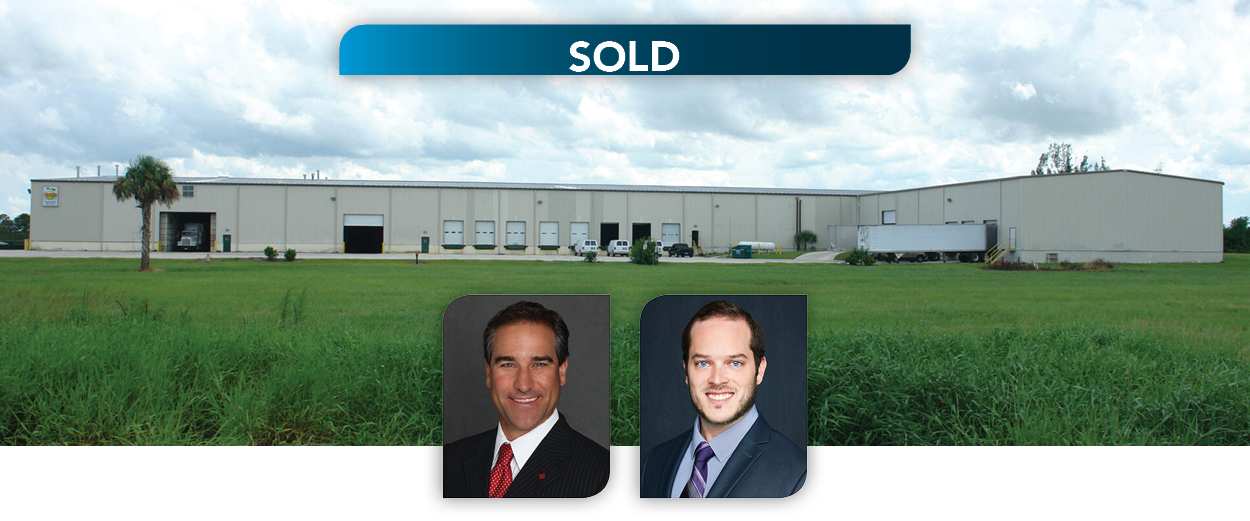 Lee & Associates South Florida Announces the $5.5 Million Sale of 100,000 SF Fort Pierce Industrial Warehouse Facility to Contender Boats, Inc.
MIAMI, Florida— February 22, 2021—Lee & Associates Commercial Real Estate Services announces the sale of approximately 100,000 SF Industrial Warehouse facility located in Fort Pierce to Contender Boats, Inc. The property located at 5701 Environment Drive in Fort Pierce, Florida closed for $5,500,000 on February 3, 2021. Lee & Associates South Florida President, Matthew Rotolante, SIOR, CCIM and Vice President, Conner Milford represented Contender Boats in the sale.
The nearly 100,000 square foot freestanding warehouse facility sits on nearly 20 acres of land and is planned for modification by the popular boat manufacturer to allow for production of Contender Boats' 22' to 32' center console fishing boats and also to expand operations into the Treasure Coast market area. Contender Boats is widely known as a high-end manufacturer of sportfishing boats and are headquartered in Homestead, Florida. The company was founded in 1984, has over 35 years experience in the industry.
"After growing up catching fish on Contenders, working with Joe and his team was an exceptional experience," says Matthew Rotolante, SIOR, CCIM, president of Lee & Associates South Florida.  "Helping find a new facility to increase production in the smaller hull lineup I consider to be a public service, that is how much this boat means to the sport fishing and boating community in South Florida!"
Boat manufacturing is one of the state's driving economic industries, and St Lucie county leaders recognize and support the growth opportunity.
"The county really stepped up to make this happen," said Jill Marasa, vice president for business retention and expansion for the Economic Development Council of St. Lucie County. "It was a real show of support for our marine industry by the county."
Contender Boats will be announcing their expansion in a public statement soon.
About Lee & Associates | South Florida
Lee & Associates | South Florida is a full service commercial real estate brokerage firm providing the highest level of service to South Florida's diverse industrial, office, retail, multifamily, investment and land sectors. Our dedicated team of professionals is led by Matthew Rotolante, a 4th generation Miami native in a family that has owned and operated commercial property in the South Florida market since 1928. Our bilingual culture allows for open communications throughout the company, fostering collaboration and information sharing. In addition, the Lee & Associates' robust national network that sold and leased nearly $16 Billion in commercial real estate in 2019 offers clients a cross-market platform of services and expertise across all asset specialties and representation roles.
Lee & Associates is a commercial real estate brokerage, management and appraisal services firm. Established in 1979, Lee & Associates has grown its service platform to include offices in the United States and Canada. Lee & Associates provides superior market intelligence in office, industrial, retail, investment and appraisal to meet the specialized needs of our clients. For the latest news from Lee & Associates, visit lee-associates.com or follow us on Facebook, LinkedIn, Twitter and Link, our company blog.